10 Sales Books Market Leaders Own that Others Don't
by John Blake
As you probably already know, over the last 14 years I have helped 100's of clients to accelerate their growth.
The fastest way I know to do this is through business development and optomizing the number of enquiries that convert into paying clients which can increase sales by millions of dollars without spending more on advertising
One day soon there's a good chance I will be teaching my son or daughter the business. (or helping them in a sales role)
When I do, these are the 10 books I'll use to give them a solid foundation.
These 10 books made me able to create massive growth for companies, often where even the owners didn't think any growth was possible.
The've become the guiding blueprint I use to design high converting sales, induction and sales management systems that allow business owners to grow their business with the right people using the right systems that maximise their investment in their teams and advertising while selling their goods and services with minimal discounting.
Below are 10 books I consider indispensable for the modern business owner or sales professional who need to generate healthy revenue through the right sales activity
Yes, even though some are over a decade old, they still dispense timeless knowledge every business owner or sales professional who wants to be a market leader – MUST KNOW!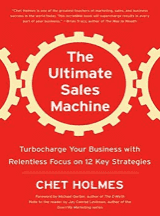 This book changed the way I sold forever. It's where I first became aware of education based marketing and the dream 100. Sadly Chet passed away several years ago but this book remains a standout for today's business owner or sales professional. It's definitely one of the most trashed books I own (because I reference it so often) so it's no secret why it's number one on my list.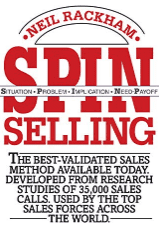 The think that I like about SPIN selling is the system was created based on actual research. I created my own STRIKE sales framework based on some of the principals I learned in SPIN selling. For someone who is starting in sales it provides a great introduction to outcome or solution based selling.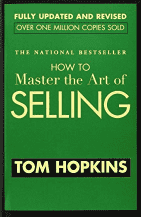 Whilst a few of the ideas in this book are now outdated, for the most part this book still contains some outstanding ideas, strategies and approaches for creating great results in your sales role. Many of the best sales and business leaders still reference the gold they learned in this book. Especially as it relates to specific language you can use in specific situations to create a predictable result. I still use things I learned in this book back in the early 90's in my sales process today.
This story tells of how Frank started in insurance sales and how he was initially terrible at it. Even though it's story based, there is universally actionable ideas strategies and approaches that I still use and reference today. Especially the info on core sales success behaviours that if done consistently, can predictably transform your results.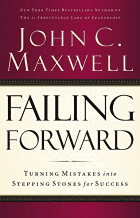 You may be wondering why this one's in here. The thing I love about this book is the really famous people it references that encountered failure time and time again before they went on to become super successful. The reason I think it's so important for sales is because of the large volume of rejection we get. Reading about how others failed, learned and then moved forward is super motivating both for sales people and for business owners.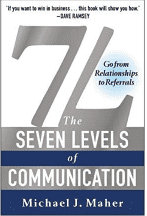 This book provides some fantastic frameworks for businesses like real estate and financial services who want to grow their business by referrals and through networking. The habits, practices and philosophies in this book are really useful and the way the info is related in the body of a story makes it really easy to read which is not always the case with sales books.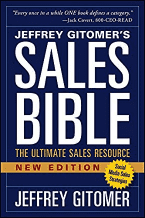 This is one of those books on sales that contains a lot of answers many sales and business people frequently need answers to. In my opinion, it's the best of Gitomer's books and It's certainly been the most useful for me both in helping clients and also for my own business.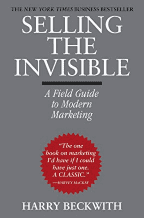 This is a great book if you are selling a service. In fact, combined with Alan Weiss's book below it contains some great approaches and content for selling services. As the financial services market becomes more and more "fee for service" rather than commission based, books like these will become more and more crucial for business owners operating in that space.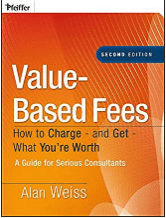 The system that Alan Weiss uses for uncovering massive value so you can charge and get paid what you're worth is super valuable. Much of what I have based my STRIKE sales framework came from this book. It also has some great info in there on how to transition your clients from dollars for hours to value based fees which as above for fee for services businesses like consulting accountanting and financial services is gold.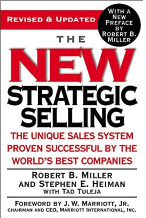 This book will teach you how to make big sales to big companies where there are multiple decision makers. It has some really practical frameworks, tools and strategies for navigating the corporate maze to actually getting a sale across the line when there are multiple stakeholders (and multiple agendas) involved.
WANT TO SEE ALL 50 SALES AND SALES MANAGEMENT BOOKS THAT I CONSIDER A "MUST HAVE" FOR ANY BUSINESS OWNER'S LIBRARY?
I like to consider myself a book connoisseur… I believe a good reference library can solve almost any sales problem you may encounter, so I've personally collected over 200 sales, sales management and persuasion books.However, when I thought carefully there were a total of 50 books that would I'd say helped me improve my sales chops. I made a PDF of every book along with a short description of why I find it valuable.
Along with the PDF you'll get a digital copy of my brand new, 100% updated "How to Follow Up Without Being a Stalker" PDF where I give you proven phone and email follow up scripts plus crucial timing information you can use to convert instant revenue into your business by following up quotes and proposals that still haven't committed with you. With these two pdf's you'll be better equipped than 90% of other business owners or sales pros.
What Scripts are Included in the follow up PDF?
I made sure to include every kind of script or email you'll need including my "gone dark' email to trigger a response even if a client has ghosted you.
If you have questions, hit me up on Twitter, Facebook or Linkedin
Lastly, if you got a lot of value from this post, give this post a share on FB or LinkedIn.
Cheers,
John Blake
Founder of Arise BD Inner Circle