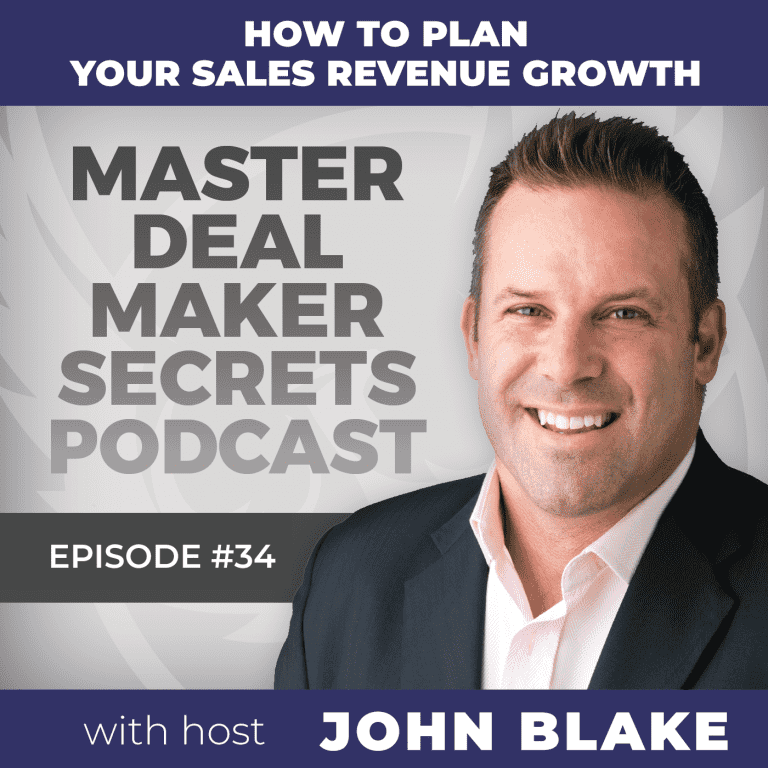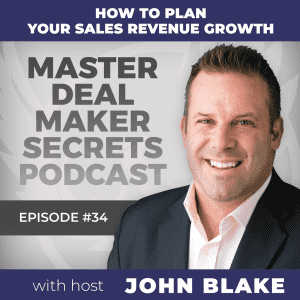 Visit http://JohnBlakeAudio.com to Learn How to DOUBLE Your Enquiry-to-Sale Conversion with The Lead Flow You Already Have.
I'm going to give you a simple process I found powerful and have used it with a number of clients. In the context of your business development and your revenue planning, this forms part of what I actually do with clients when we're tracking their growth.
This is an exercise that you can do on a quarterly or yearly basis. I learned it from the mentor that I've been working with and I think this is particularly powerful in terms of the steps that you go through to make it happen.
We'll work on a 12-month scenario and then you can boil that down into quarterly and then monthly targets, as we move through.
The first question is if there was a number that you wanted to grow by in the next 12 months, what would that number be? Think about it above and beyond where you are right now, and write that percentage down.
Let's say that you are doing $100,000 in turnover. So what is the growth target that you want beyond a hundred grand?
Let's work on 30%. What does that percentage mean to you in dollar terms?
Write that number down.
In this situation, we want to divide 2,727 by 1,000, which gives us 2.7. That's the number of sales that you need.
What you need to do is you need to multiply that number by 10 and that will give you how many more sales conversations you need to get that growth.
That would assume a 10% conversion rate, or maybe do it by five. 2.7 multiplied by five gives you the number of sales conversations that you need to generate that number. It's 13.5.
In order to do 2.7 sales per month, you need to add a conversion rate of 20%. You need to speak to 13 and a half people per month to bridge the gap and give you that 30% growth.
You might need to generate 26 leads to turn them into 13.5 conversations. This is a super powerful exercise to do because it gives you the amount of activity that you need to generate to give you that result, and what you need to think about beyond that.
Yes, this can be a powerful tool to plan your activity. A lot of people plan their growth and they plan their numbers, but they don't plan their activity. So, let's just go on 13.5 conversations per month.
Divide 13.5 by five working days. And that's 2.7 – which you can call it three appointments. Three conversations per day that you're going to have to create that result.
This is useful to those who use it, given that we're getting to the end of the year and that you are probably looking to work out what you want to generate next year in terms of increased revenue.
I'm very confident that this is going to be a valuable exercise for you to do, for you to start to map that out, put that together. And then you can start to look at the activity, and the strategies that you need to deploy to support that activity to make sure that you're delivering those conversion rates and having those conversations.
To DOUBLE your lead-to-sale CONVERSION with the leads you already have, go to http://JohnBlakeAudio.com for his exclusive, free, no-fluff, audio training and companion PDF guide.
Inside you'll get word-for-word email followup templates, phone scripts, and more that you can put to use today.