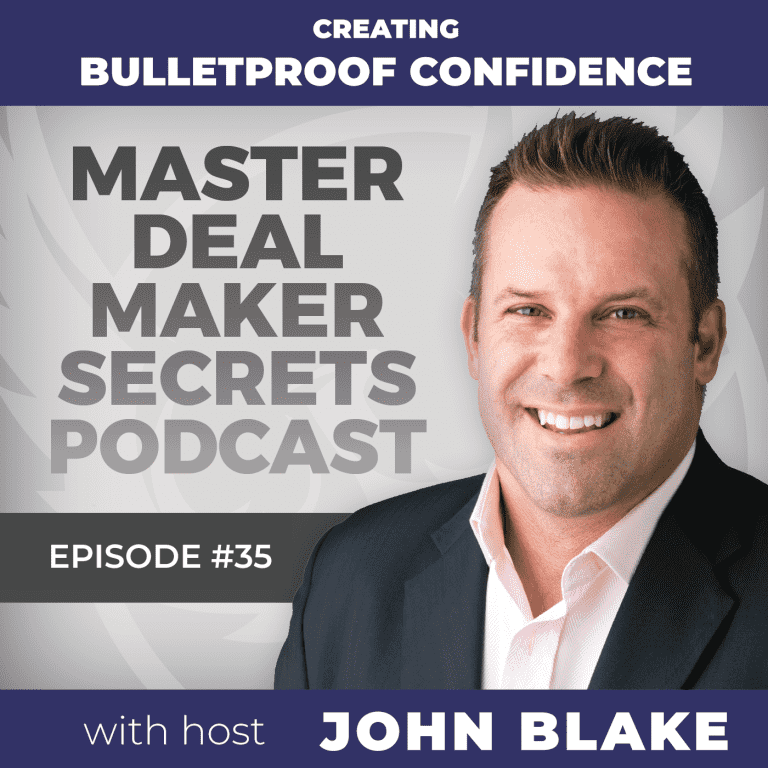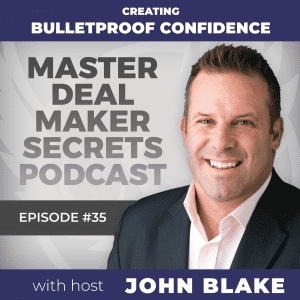 Visit http://JohnBlakeAudio.com to Learn How to DOUBLE Your Enquiry-to-Sale Conversion with The Lead Flow You Already Have.
I was first introduced to this idea through a book called Psycho-Cybernetics, written by a guy called Maxwell Malts. He is a plastic surgeon, and what he realized is that there was a disconnect between how people saw themselves even after he'd done plastic surgery for them. 
He would change someone's appearance and they would look in a mirror after he'd done the surgery, saying that they didn't see any difference in how they looked. 
One of the things that came out of this book was this process which I was able to adapt to some of the clients that I work with on a coaching basis. I'm going to give you the exact process to do this, but I'm going to do it in the body of a story.
I worked with a sunglass rep and he was working in Victoria, which is a pretty good territory in summer. But in winter, when it gets rainy and miserable over there, the sun doesn't shine a lot. So it's pretty difficult to sell sunglasses during winter. 
I was sent down to Victoria to go on the road with this guy and he was having a shocker. They were about to finish this guy up as an agent because he just was not performing. 
I decide that I'm going to use this particular process with him. You need to recall an example of a time in your life where you won something or you succeeded in something. The second part is you need to recall what you could see, what you could hear and what you could feel at that moment. 
You literally have to go back and relive that moment and experience all of the things that you could see, all the things that you could hear and all the things that you could feel in that moment. And more specifically, at the moment that they announced your name as the winner or that time as if you are receiving an award. 
The second step is to visualize yourself. You can do this in two ways. You can do it John Malkovich-style where you're looking through your own eyes, which is probably the best way of doing it. If anyone remembers the movie Being John Malkovich, it is where someone gets reincarnated into John Malkovich's body and they're experiencing the world through his eyes. 
You take yourself out of that triumphant victorious scene and you walk into the scene that you're just about to walk into. It would be a sales typesetting. You're walking into someone's office and you pitch everything going really well: the meeting going well, the person being receptive to what you're talking about and everything going particularly well right down to them. 
So this is all happening in visualization mode, like if you've got 10 or 15 minutes, or might be five minutes to do it, sitting in your car before you walk into an actual appointment. 
The reason it works is that you will be vibrating on the same frequency and the same wavelength as what you were when you were winning, and when you were experiencing that triumphant moment. 
People pick up on this: if you walk in with that kind of energy to an appointment, you are so much more likely to create a positive result and it'll make you look, sound, and feel so much more confident.
I did it with the guy I mentioned earlier. Turns out this guy was a professional windsurfer so he had won some windsurfing competitions. So he gets out of the car and he walks in. I just sat in the car and waited. He comes out with this massive smile on his face like he is just beaming. 
I said, "how many did you say that you're going to visualize?" He had written the exact order that he had visualized in his head. This happened again in the second and third shop that we went and saw.
I would encourage you to try this. If you have situations, especially ones that where you feel you might be a little bit intimidated, I want you to try this out and see how it goes.
To DOUBLE your lead-to-sale CONVERSION with the leads you already have, go to http://JohnBlakeAudio.com for his exclusive, free, no-fluff, audio training and companion PDF guide.
Inside you'll get word-for-word email followup templates, phone scripts, and more that you can put to use today.