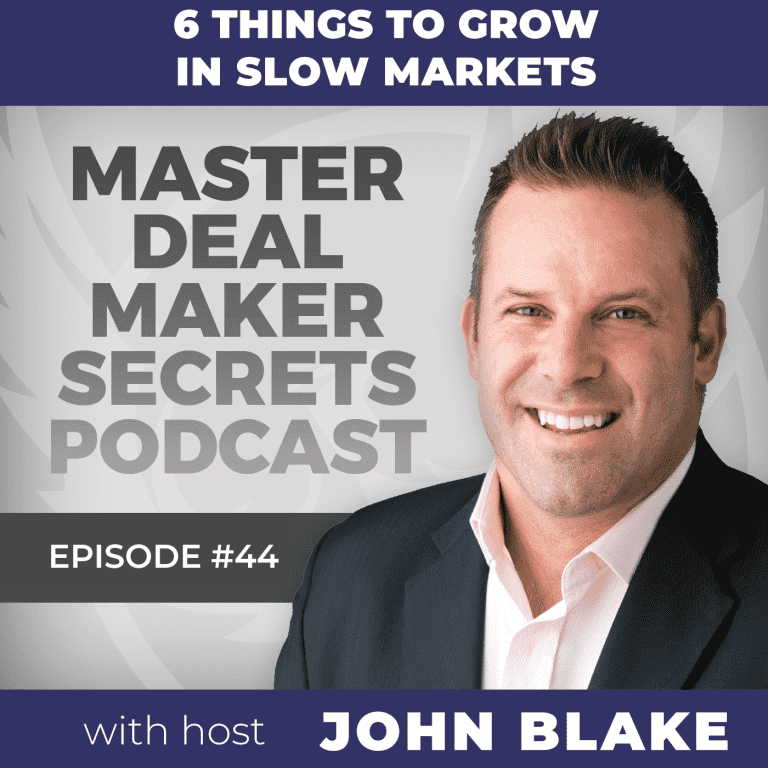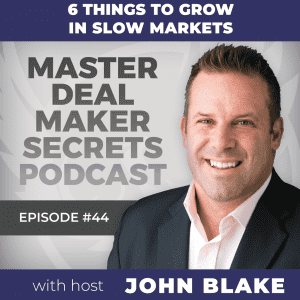 Visit http://JohnBlakeAudio.com to Learn How to DOUBLE Your Enquiry-to-Sale Conversion with The Lead Flow You Already Have.
In a competitive market? Or are things slowing down?
No matter which one, you can smash your sales results with six ideas.
Businesses hit rough spots all the time. Forget about depressions, how can you compete when you're being undercut left and right? Actually, these are some tactical opportunities that are passing you by.
When we break it down, our advice is all about shifting focus away from your price tag and placing it on your value.
We won't lie to you; this isn't a cheat button. But, if you follow my outlines, I'm sure you'll see positive results.
The first one is to lead with value. While everyone else is pitching ideas, you be the ones to bring out a demo. Actions speak loudly.
We know there's a balance—not everyone can work for free to provide this upfront value, but a free appraisal or consultation with some description should be an easy option. In most cases, someone may not be aware of everything your business offers.
In the book "The Challenger Sale", I feature my one-day professional sales masterclass. Then, I highlight a study displaying how your sales process is actually more important than your product.
So, how can we capitalize on this?
In my questionnaire, I asked, "How many times do you follow-up?" Across the entire sales team, it averaged out at around three times.
Most non-converting sales are made during a fifth or sixth follow-up. So, it's absolutely crucial to maintain a great procedure. Massive opportunities are left out in the cold because clients weren't ready at the time, and the salesperson gave up too soon. Not to mention the pool of your consistent clients…
There is gold in a network. Build your lists, and one list you can't forget is the list of potential buyers. Someone already thinking about purchasing is more likely to do so when you follow-up.
After the initial inquiry, I think 50% of your potential crowd will buy within 18 months. However, only 20% will buy within the first 90 days. The missing 30% chunk is the people spread out between those times.
The best way to start this converting process is by email. Ask them if they're interested. More than likely, the answer is yes.
Last week, a client had a similar success story. One potential buyer was marked as no because they inquired a better service five months earlier. When they emailed her, she just needed that simple prodding and flipped to a yes!
Circumstances change for people (sometimes daily), and you must be on top of their mind when they do. Also, make sure you're keeping their needs in mind. If you can help them avoid landmines, this can massively improve your credibility for them. Help with no strings attached is a great way to build trust.
This example can be shown through different changes: legislation, local laws, or competitors. You can't put a price on a trusted network.
The next idea is "clean the shade." When I was the National Sales Marketing Manager for Onnit Sunglasses, one thing I did exponentially more with retailers in slower markets was to visit each store, rearrange the displays, and clean the eyewear.
This simple process achieved several strategic goals, one of which is attracting people. Customers crowd around the displays, and often, I could sell a few pairs for the retailer.
This allowed us to take inventory, and we often found gaps. Now, I understand that's not applicable to every business, but it should hold as an example for most. Here's the key takeaway: how can you polish your act?
Find a valid business reason to contact a potential client and offer them something. This can be in the spirit of spontaneity, or you can simply give them something of value for free.
With our help, they're avoiding costly mistakes. This tactic is also a great way to cut through the spam and grab someone's attention. What better way to build a customer base than through trust and a spirit of cooperation?
To DOUBLE your lead-to-sale CONVERSION with the leads you already have, go to http://JohnBlakeAudio.com for his exclusive, free, no-fluff, audio training and companion PDF guide.
Inside you'll get word-for-word email followup templates, phone scripts, and more that you can put to use today.