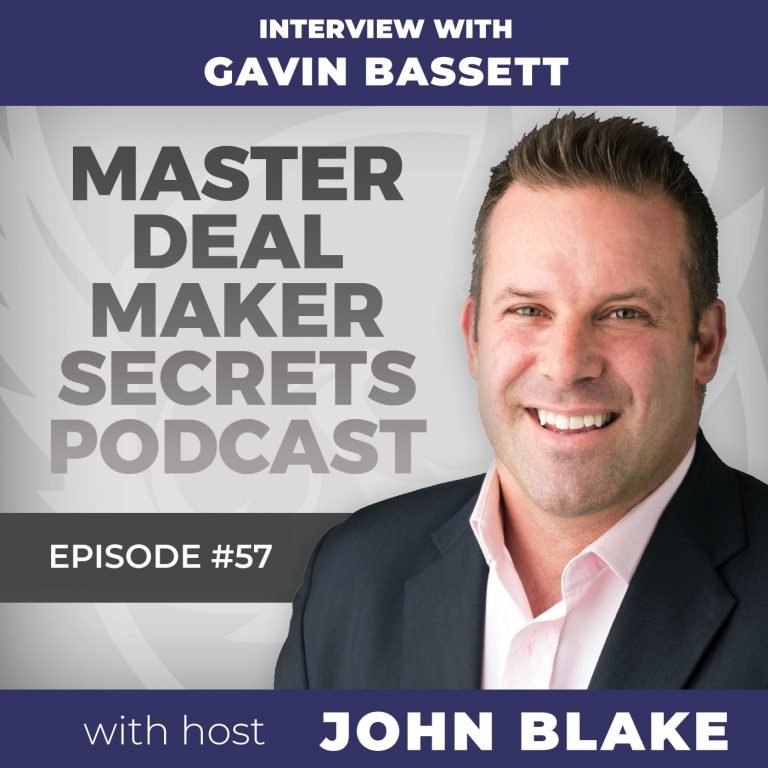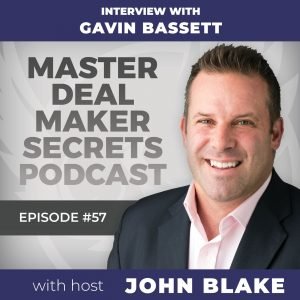 Visit http://JohnBlakeAudio.com to Learn How to DOUBLE Your Enquiry-to-Sale Conversion with The Lead Flow You Already Have.
Today I'm very stoked because we are going to be talking to Gavin Bassett, a man that has a very extensive background in business and that I've known for many years. In this week's episode, he is going to be sharing some of his wisdom with us around some of the biggest deals he's made in his career and some of the insides. I find this information very useful as Gavin has always been concerned about the important things in life, and right now we are facing challenges that put us in a complex situation, affecting our loved ones and ourselves but our businesses as well.
This situation has changed many things about the way things get done. "This is not a traditional downturn" as Gavin says, and we should not approach it like one, as many people are doing. We must know what is best for us at this particular moment, all things considered.
In this matter, he is certainly the man to talk to. Despite the woeful circumstances, this uncharted territory has given us more time to be with the ones we love and that is something that Gavin has always been worried about as he is a husband, a father and a business owner.
For almost fifteen years he served owners in the banking industry and watched as way too many of them put way too much time into the business and not enough into their families. He then left the industry and got an opportunity to help even more businesses to get under control so that people could spend more time with their families and make sure that they were there for them. That gave him the chance to spend more time with his own wife and his four boys as they were growing up and also, to become known as one of the best business coaches in Action COACH globally.
Years later, he came across an alarming statistic that said eighty-three businesses were failing every sixty seconds somewhere in the world. This made him realize that he needed to be doing much more than what he was, then Biznostics was born, an online platform to help small business diagnose where their businesses are and provide them with a step by step guide plan to help them run a more successful business so they have the finances and the time to do the important things in life before it's too late.
As you can see, he is committed to making the running of a business strictly that, avoiding wear out and saving time for what matters most, but along the way, he has also got a lot of experience in making deals, and that's why I think you'll find his vision very interesting.
Gavin is a firm believer that small businesses are the fabric of communities and that when small businesses are succeeding their families succeed and then the community benefits. So, if you want to know more about what he has learned over the years, and how that experience can help you cope with this unprecedented situation, I invite you to listen to the whole interview.
To DOUBLE your lead-to-sale CONVERSION with the leads you already have, go to http://JohnBlakeAudio.com for his exclusive, free, no-fluff, audio training and companion PDF guide.
Inside you'll get word-for-word email followup templates, phone scripts, and more that you can put to use today.