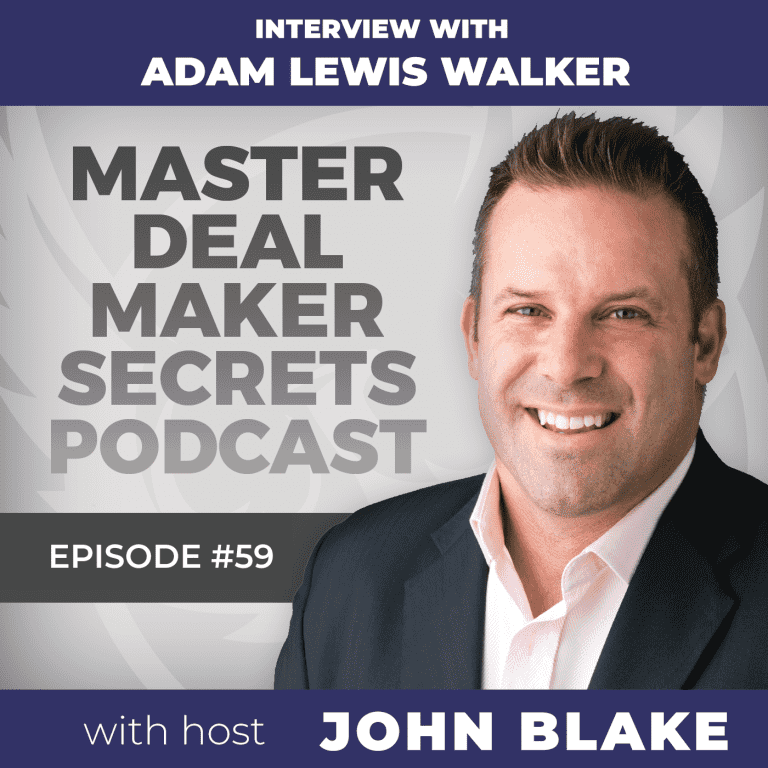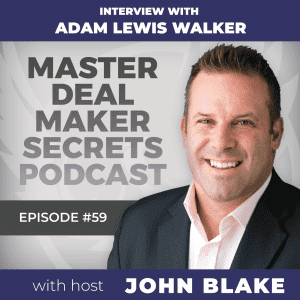 Visit http://JohnBlakeAudio.com to Learn How to DOUBLE Your Enquiry-to-Sale Conversion with The Lead Flow You Already Have.
Today I'm really psyched because we've got Adam Lewis Hawker with us, an amazing talker, and an inspiring teacher who I've had the pleasure to know since 2013. He is the author of the Awaken Your Alpha podcast, one of the highest-ranked podcasts on the internet today with almost 400 episodes already.
But first, I want to introduce you to his work a little bit more in detail. He founded TalkXcelerator to help people to secure their own Ted X talk increasing their influence, income, and impact. He speaks of leadership resilience and how to utilize mindset and the tactics of the world's top performers to thrive. Ultimately, he teaches how to Awaken Your Alpha to accelerate your mission. I am really excited to have him in today's episode because besides having this impressive background he is also such a great and funny person.
While I was looking for more information about his background I found, and this is really interesting, that he's a former international pole vaulter whose career was, unfortunately, cut short by an accident. After I found out I had to ask him about that experience and how he managed to deal with the undeniable fact that he wouldn´t be able to perform as an athlete anymore. His answer was far more interesting and complex than I expected, and I think we all can learn a lot just by listening to it.
So, we are going to be talking about how that moment influenced his particular vision and his approach to working with other people in more recent years, but he is also going to share with us some of his best and worst moments in making deals and what I consider to be a great philosophy towards coaching and understanding the complexity of each particular issue.
I was also very interested in another thing. Through the years Adam has been involved in making podcasts, writing books, and giving every client the personalized coaching service they deserve, he has found what I call to be patterns, commonalities among successful people he's worked with. I was eager to know about these, and I am so glad I asked him because he has found absolutely essential issues which I am sure you'll find quite interesting as well. These issues pertain directly to managing failure, planning, action, among other things that can become drawbacks when building a business if the approach is the wrong one.
So, if you are interested in learning more about these issues as well as Adam's experience, which I insist, is full of knowledge, I encourage you to listen to our whole conversation in this week's episode, as we discuss thoroughly all these aspects and have a little fun while doing it.
To DOUBLE your lead-to-sale CONVERSION with the leads you already have, go to http://JohnBlakeAudio.com for his exclusive, free, no-fluff, audio training and companion PDF guide.
Inside you'll get word-for-word email followup templates, phone scripts, and more that you can put to use today.