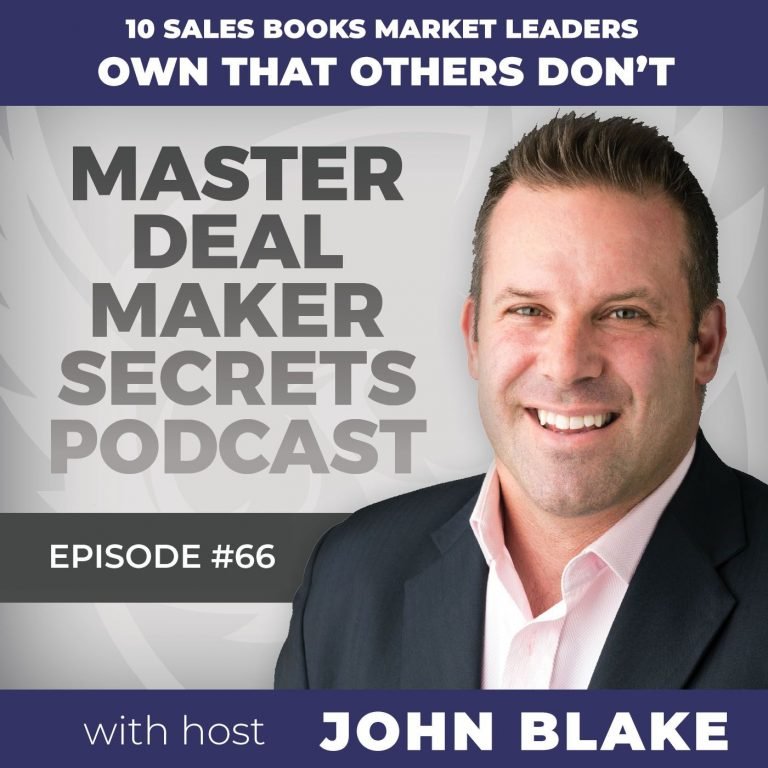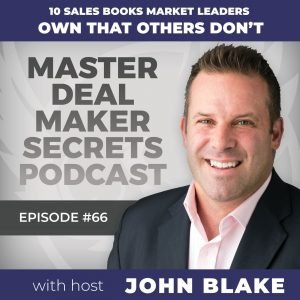 Visit http://JohnBlakeAudio.com to Learn How to DOUBLE Your Enquiry-to-Sale Conversion with The Lead Flow You Already Have.
Along the way, we have talked about many different topics concerning sales and business, however, people ask me, quite frequently, about the best sales books I know.
On some occasions, we have had guests with us who share a bit about theirs, but we haven't really dedicated time to the bigger spectrum.
Today I decided to make room in the podcast to answer that question and to spread the word about some really good ones that are out there. So, we are going to talk about the 10 best sales books market leaders own that others don't.
These are all great books but do not think, by any means, that other titles I left out are not worth a good read. In fact, I had a very tough time narrowing it down to just ten. But these are the ones that I refer to the most.
There are some books here that changed the way I sold forever. Mainly because they brought a unique perspective about specific parts of the sales process, which in my case was really eye-opening.
Here you are going to find authors that were ahead of its time in many areas, coaching anecdotes from people who have learned to turn failure into success, and others that write in such an enjoyable manner that you get completely hooked to the story – In case you were wondering, yes, you can make a book about sales based upon stories.
This is just a fraction of what these ten books talk about, the range they cover altogether is astonishing so, if you are looking forwards to reading them I can guarantee you'll find an enormous amount of valuable knowledge and information that will place you on a more solid ground, hence you are going to have a wider vision of business in general, which will help you develop yours and thrive in this very complex world.
As I said, I chose these ten because I've found myself going back to them constantly, be it in thought or in action. I can tell you that since I applied what these writers are saying, my approach to sales and my overall vision towards it has changed for the better. So, these are not just words on paper that work in very specific circumstances, some of these words are timeless ideas, that no matter how long ago they were written they're still adequate for today's world. Others are completely new approaches and that is why I have no doubt in my mind you are going to learn some serious stuff if you read them.
So, what I want to do is talk about each one of those books and also give you a bit of an insight as to what you can expect if you were to read them. If you are interested in knowing what these are I encourage you to listen to this week's episode.
To DOUBLE your lead-to-sale CONVERSION with the leads you already have, go to http://JohnBlakeAudio.com for his exclusive, free, no-fluff, audio training and companion PDF guide.
Inside you'll get word-for-word email followup templates, phone scripts, and more that you can put to use today.