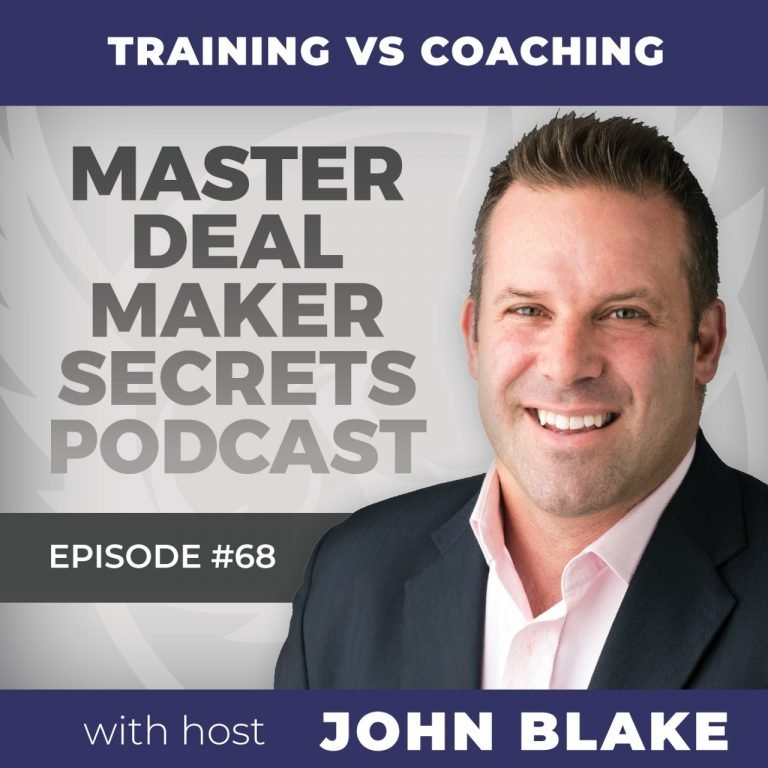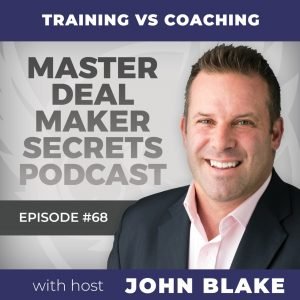 Visit http://JohnBlakeAudio.com to Learn How to DOUBLE Your Enquiry-to-Sale Conversion with The Lead Flow You Already Have.
As in any field, in the business world, there are many concepts and terms that can be overlooked when opposed to one another, as far as its functionality concerns. Sometimes we make some words equivalent to others when they actually mean completely different things. I don't intend to talk about this topic in general but to point out a distinction that we all must have very clear, just in case.
Training is not the same as coaching, you probably already knew that, but it won't hurt talking more about it in today's episode. If you didn't know, this will be even more educational for you.
Having this difference clear is crucial if you are a business owner or a salesperson because it is common to turn a blind eye on the subject, although this applies to any kind of business.
The issue I think comes from the easiness of just completing a task, a simple training for example, over the investment that constant work requires. The repetition of this scenario can build a pragmatic preference for one of these when there is clearly a more fulfilling option.
You may be familiar with the situation wherein a board meeting someone requests training in a specific matter, another person is assigned to the task of finding such training, and eventually, the team spends a day or two working on their skills.
Don't get me wrong, a little bit of something is better than nothing at all. However, this way of doing things seems more like an easy out for the whole organisation when instead, things could be done more thoroughly by recurring to different resources.
I read a study done by a consulting company that stated that training alone can produce a twenty-two percent improvement in results whereas training combined with structured ongoing coaching can improve results by up to eighty-eight percent.
You know the drill; numbers talk, and in this particular case the distinction we are talking about reaches a very high level of relevance given this fact.
That's why today we are going to talk about the things we have to consider when the matter of training is brought to the table and what I think is a better way of providing knowledge and tools for your team.
If you are interested in learning more about the difference between training and coaching as well as the role of each one in your business, I invite you to listen to this week's episode. I'm sure you'll get something out of it regardless of your line of business.
To DOUBLE your lead-to-sale CONVERSION with the leads you already have, go to http://JohnBlakeAudio.com for his exclusive, free, no-fluff, audio training and companion PDF guide.
Inside you'll get word-for-word email followup templates, phone scripts, and more that you can put to use today.