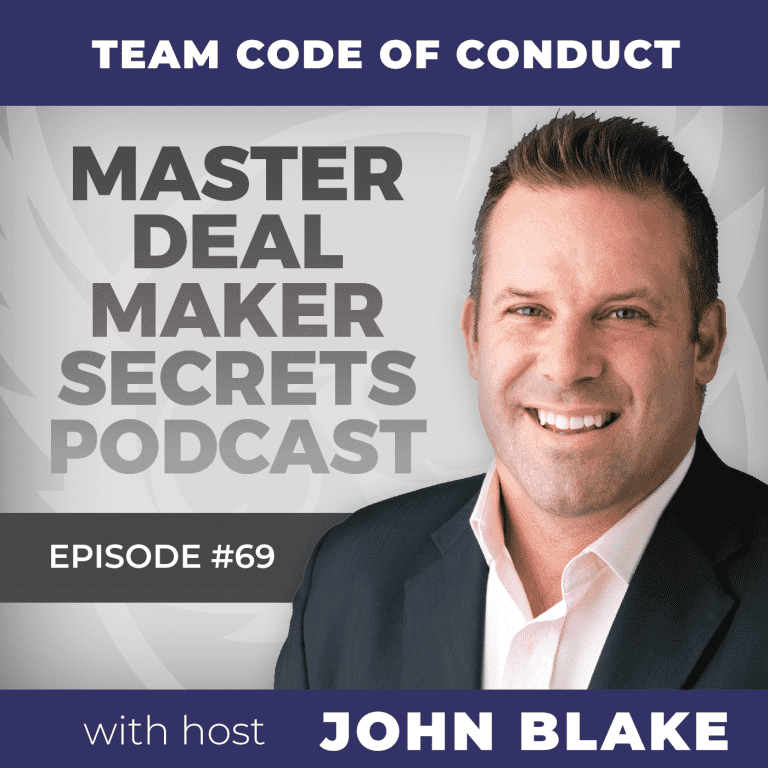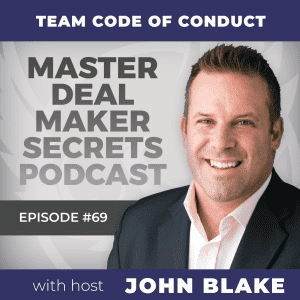 Visit http://JohnBlakeAudio.com to Learn How to DOUBLE Your Enquiry-to-Sale Conversion with The Lead Flow You Already Have.
When I get called into a business because they need help to sort out some issues, the people in charge often say to me: "I want to get more out of my team and I want my sales manager to become better at getting more out of my team".
When this happens my first question always is: "Is there an agreement on what represents the ideal behaviours that would underpin great results in this business? "Unfortunately, I've received a no for an answer more than once.
This scenario is not the one we want for our businesses, that's why today we are going to talk about an absolutely essential topic, the Team Code of Conduct.
What is that? you may ask. Basically, it is the optimal alternative to this problem.

In most businesses, there is often, pretty much always, an agreement on what the actual goals of the game are. This is what we want for our own businesses because it is key to have everybody on the same page in order to accomplish those goals.
If the team knows exactly what the core values are, they know what is expected from them, and they also know what to expect from their teammates then they all together maximise their possibilities because the impact of one crucial element is drastically reduced. I am talking about the factor of interference.
In business, results in an organisation are a function of potential subtracted by interference. Which means that if there is interference, because there is no agreement, because they don't know what is expected from them, then their performance is going to be largely compromised.
Keep in mind that when something isn't clear, when there is no explicit code about what the values, the accepted behaviours, and the targets are; people make their own.
How can we expect great performance when everybody is doing what they think is best, without any consensus on the way things are going to get done? Personal interests may come before the whole team's well-being.
It is pretty straight-forward, right? Well, having the information is just a part of it. Getting to realise all the things you are doing wrong and turning them into their positive equivalent can be hard, but only if you want it to be that way.
For instance, you can ask yourself and your team what are the unacceptable behaviours around your workplace, how can you flip them to their positive equivalent? If you are usually late for meetings, what is keeping you from getting there on time? If there is no communication between your team, what is going on and what has to be done to make great team-work happen?
There is more complexity beneath the surface of an issue than you may expect, so if you are interested in getting to the core of this particular one and most importantly, in making things right for you, your team, and your business; I encourage you to listen to this week's episode.
I'm sure you'll get valuable knowledge and ideas out of it.
To DOUBLE your lead-to-sale CONVERSION with the leads you already have, go to http://JohnBlakeAudio.com for his exclusive, free, no-fluff, audio training and companion PDF guide.
Inside you'll get word-for-word email followup templates, phone scripts, and more that you can put to use today.