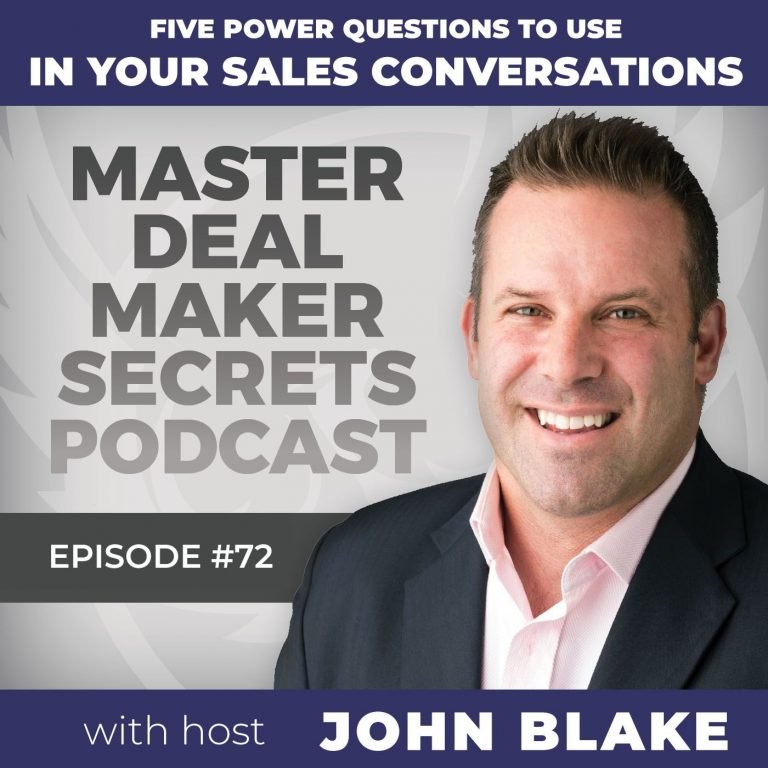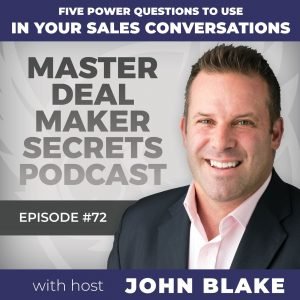 Visit http://JohnBlakeAudio.com to Learn How to DOUBLE Your Enquiry-to-Sale Conversion with The Lead Flow You Already Have.
What should you do when a client has just asked for your services? What do you need to know about anyone who comes to you? This week's episode is dedicated to answering these questions. I think it is a very fundamental topic as it relates to a key moment in the sales process.
We're going to talk about how you should approach a sales conversation regarding the fact that you are potentially going to work with someone else. I think you need to know some things about your potential clients before you get started, otherwise you are going to find yourself in a very confusing and frustrating situation later.
After years of experience and a lot of work and thought invested in it, I found there are 5 fundamental questions that should be asked, especially at the start of your process. These questions will allow you to gauge the motivation that your potential clients have, and also, help you locate what position you're in, according to their eyes.
I can think of two possible reasons why somebody would come to you. First, because they found you on the internet; and second, because of a suggestion, which means you were referred by somebody.
You might think this is irrelevant but believe me, it is not, at all. For the person who found you on Google, you represent nothing more than a commodity, at least at that point; on the other hand, the one that came because of somebody's referral has another picture of you. We are going to be talking about each one in-depth so you have the elements to go from there.
I've called these "power questions" because they really are. Besides providing you with lots of information they also help your clients locate themselves and their influence in the process.
Most of the time people have to be asked about themselves in order to get them to take a closer look. This is key in the sales process because it gives both parties context, and it creates an environment where you and your clients can look at the whole picture, making the rest of the journey as smooth as it can be.
Working together to solve all the issues they bring in is great, but you all must have very clear what the causes are and what the reasons that have brought them with you are if you want to make the most of this relationship.
So, if you want to know what these 5 questions are and how powerful they are, I encourage you to listen to his week's episode.
To DOUBLE your lead-to-sale CONVERSION with the leads you already have, go to http://JohnBlakeAudio.com for his exclusive, free, no-fluff, audio training and companion PDF guide.
Inside you'll get word-for-word email followup templates, phone scripts, and more that you can put to use today.