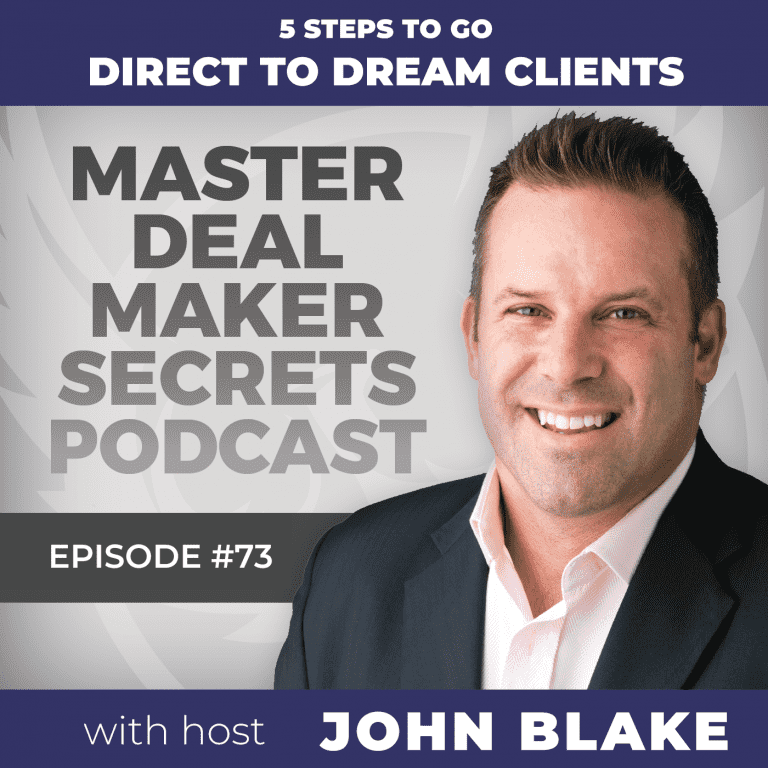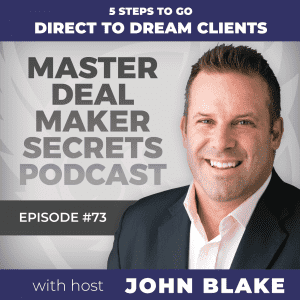 Visit http://JohnBlakeAudio.com to Learn How to DOUBLE Your Enquiry-to-Sale Conversion with The Lead Flow You Already Have.
I think we all have dreamed of having clients that are renowned all around the world, to work with the big corporate names. Is it impossible? Absolutely not, but how can you get them?
Well, that is precisely what we are going to be talking about in this week's episode.
These ideal clients won't come to you through your normal marketing for obvious reasons. You have to use a specific strategy if you want their attention so, today we are going to go through the five steps that you can use to make it happen.
Remember when we talked about what you represent to the client, especially at the start of the process? Well, here it comes into place once again. Who is a better client? The one that sees value in you because of who you are and how you work, or the one that sees you as a mere commodity?
You know the answer so, that is one thing to think about. Who are your best clients and why are they the best? If you could, which ones would you duplicate? Working through this imaginary process will help you see what is that you are looking for, hence what clients are the most ideal you can get.
So, identifying them is the start, and luckily there are so many ways to get to this point. It can be as easy as driving around an industrial area looking at all the different buildings and different signs. This can be a great place to say "you know, I could help them, they'd be a good client" so, even the streets are a good place to write down potential contacts that you would like to work with.
Either industrial areas or job boards can be an awesome place to start, only if you know what you are looking for, and for that, there are some things to consider as well. How can you tell if you have your eyes set on a good client if you don't know much about them? Well, some indicators can help you with that too.
If we were comparing two prospects, neither of them seem familiar to you but one of them has very clever advertising while the other hasn't any. Is this a hint you should consider? Most definitely, and I'll tell you why in this episode.
So, if you want to get your business to bigger places, and if you want to know what the five steps that will take you there are, and how you should work through them correctly, I encourage you to listen to this week's podcast, I'm sure it will help you along the way to getting your ideal clients.
To DOUBLE your lead-to-sale CONVERSION with the leads you already have, go to http://JohnBlakeAudio.com for his exclusive, free, no-fluff, audio training and companion PDF guide.
Inside you'll get word-for-word email followup templates, phone scripts, and more that you can put to use today.