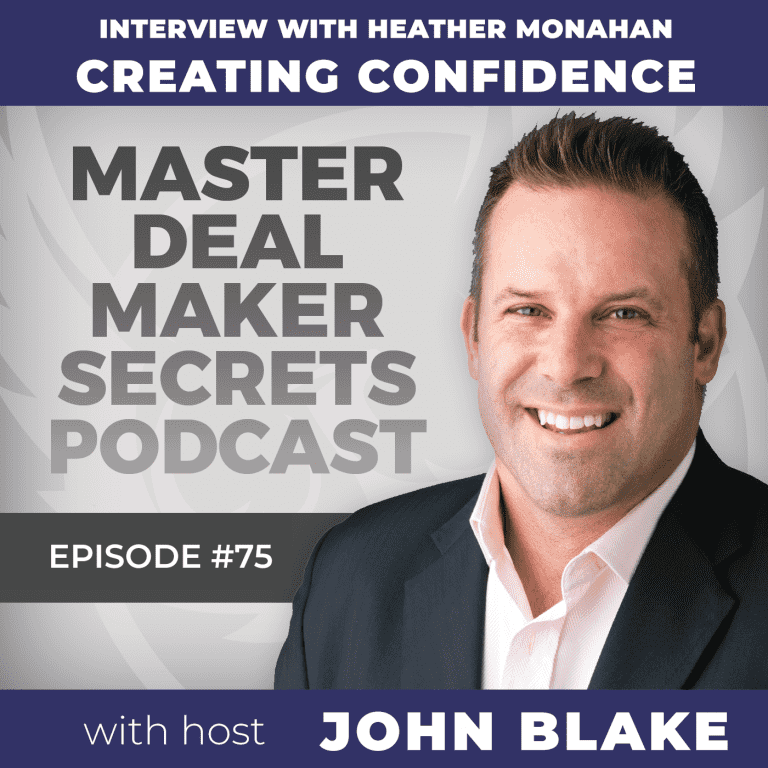 Visit http://JohnBlakeAudio.com to Learn How to DOUBLE Your Enquiry-to-Sale Conversion with The Lead Flow You Already Have.
Today I'm really excited because we have Heather Monahan with us. She is an entrepreneur, best-selling author, keynote speaker, creator of the Creating Confidence podcast, and founder of Boss in Heels. In this episode, we are going to talk about confidence.
As you know, confidence is key to being successful in sales, the majority of the communication that happens in sales is non-verbal and the non-verbal part of it comes from mindset, which has confidence as its core element.
That's why I wanted Heather to come to the podcast and talk with us about the role confidence has in the sales environment.
She has dedicated a lot of time and thought both to business and confidence. She spent the last three years learning about the latter; some people think of her as an expert in the matter although she does not agree with that completely. Besides from that more recent curriculum, she has 25 years of experience in the sales business, especially running companies, which is what she considers to be her expertise.
She had a lot of experience in revenue generation and leadership before diving into the subject of confidence. She started when she was fired from her Chief Revenue Officer position since then she has been working on building her own business and learning.
Given her experience in both of these areas we are going to discuss common misconceptions around confidence and most importantly, Heather is going to share with us her thoughts on what should a person do when he or she doesn't feel confident, or as confident as wanted, besides other very important points.
Her journey has amazed me, and I think you will have a lot to think about after listening to her story and her thoughts. So, if you are interested in learning more about confidence and Heather, I encourage you to listen to this interview.
To DOUBLE your lead-to-sale CONVERSION with the leads you already have, go to http://JohnBlakeAudio.com for his exclusive, free, no-fluff, audio training and companion PDF guide.
Inside you'll get word-for-word email followup templates, phone scripts, and more that you can put to use today.