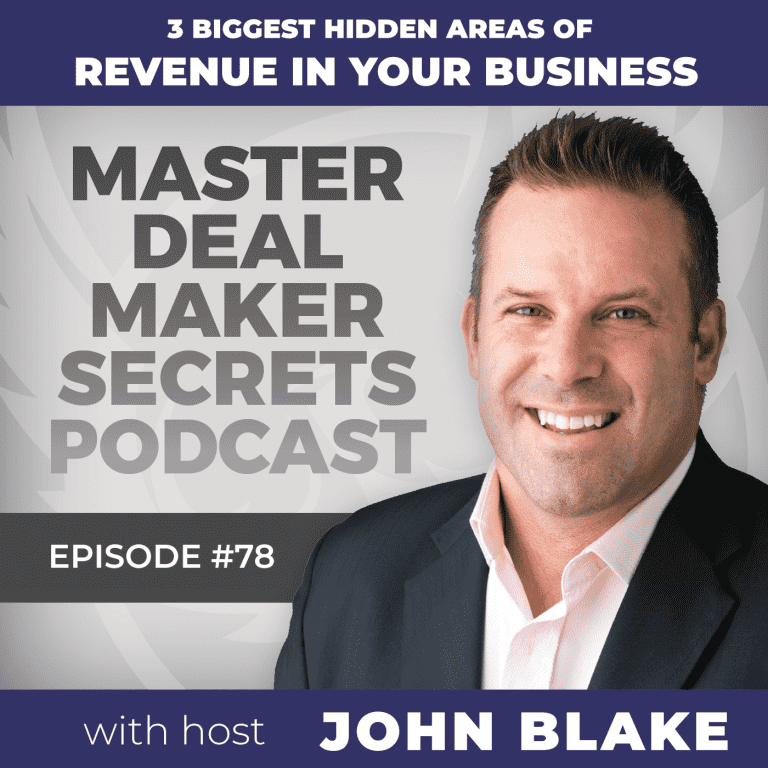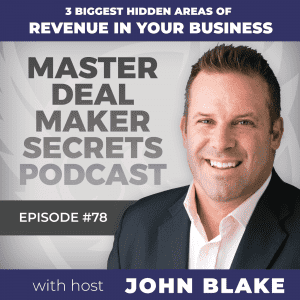 Visit http://JohnBlakeAudio.com to Learn How to DOUBLE Your Enquiry-to-Sale Conversion with The Lead Flow You Already Have.
Over the years that I have been working with different businesses, I've learned that there are untapped areas of hidden revenue in almost all of them.
Where should you look? What should you do to extract more out of what you do in your business in terms of sales revenue?  That is exactly what we are going to talk about in today's episode.
Before we get started, we have to know there are three areas that need our attention: front end, middle, and back end.
The front end consists of the inquiries and the leads that you are getting into your business. They could be web-leads, they could be telephone calls, they could be inquiries that come through your social media channels, but be careful with what you consider to be a lead.
There is a distinction that we need to have very clear before we move on. If a person is downloading your content, for example, on my website I have a free book called How to Attract Dream Clients. If someone downloads it but they haven't actually contacted me about making a deposit and becoming a client or inquiring about my services I can't consider that an actual lead.
That person certainly sits in my database and represents an opportunity, but it is not a lead per se. So, what should I do with that? How can I get to them? How can I find my way around the fact that eighty-seven percent of telephone calls go unanswered? Well, that is something you and your team can do, it depends on how you approach those leads. I know that most calls go unanswered but how many times is your team trying to get a hold of them in a month?
So, getting to know the front end will let you extract the most out of it and guide your way to the next two areas. If you want to know how this whole process is done, I encourage you to listen to this week's episode where I also share some experiences that I've had with clients in the past that illustrate the importance of knowing and taking advantage of these areas.
To DOUBLE your lead-to-sale CONVERSION with the leads you already have, go to http://JohnBlakeAudio.com for his exclusive, free, no-fluff, audio training and companion PDF guide.
Inside you'll get word-for-word email followup templates, phone scripts, and more that you can put to use today.