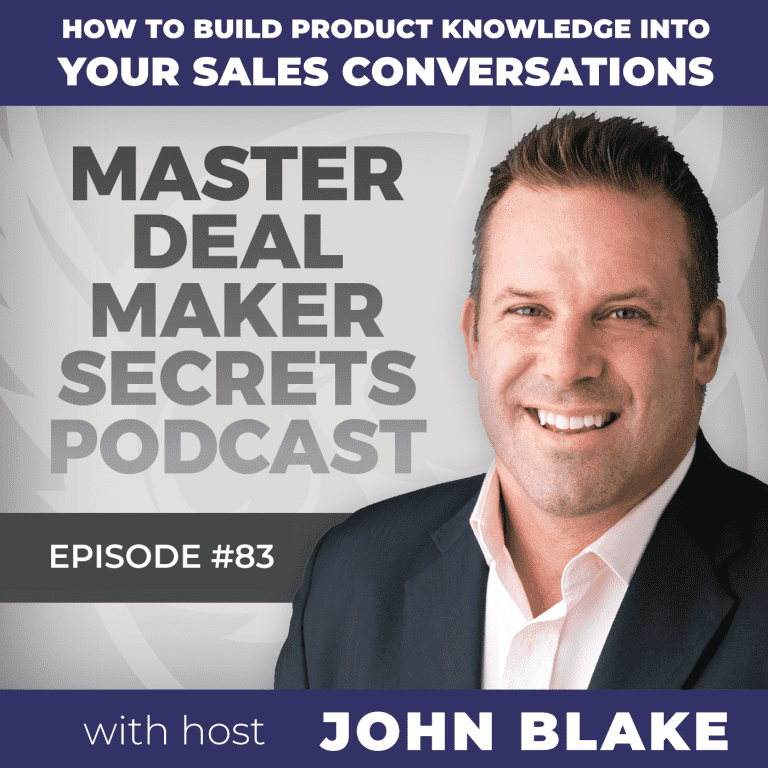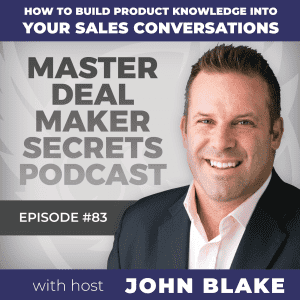 Visit http://JohnBlakeAudio.com to Learn How to DOUBLE Your Enquiry-to-Sale Conversion with The Lead Flow You Already Have.
When you are selling a product, you and whoever is working with you must know some things about it, right? How it works, what it does, fairly technical stuff.
You'd think that would be enough to make people want to buy it because you are being clear with its specifications and providing useful information to your clients, but is that approach really making people buy? Well, the answer is no, at least not on its own.
Today, I want to talk about a really important subject which is how to build product knowledge into your sales conversations.
Let's be clear, product knowledge is necessary and very useful but when it is driven into a conversation without the proper timing and without building some rapport with the client it really does not provide good value for them. Your client doesn't care about your product until they understand that you understand their problem.
This is essential because, nine out of ten times, it looks like the only thing salespeople learn in their training is all of the technical aspects of the product. That leaves a huge gap in the learning process.
Obviously, the more technical the product is, the more stuff that they need to know, and the more stuff they need to know, the more they start to bring that knowledge into a conversation with a client.
What ends up happening is, on one side, you've got all of this product knowledge that forms part of this conversation, but on the other end, you've got the actual sales process and the process that you need to bring a client through in order to maximise the possibility of them actually buying something, and often they exist as two separate things.
So, what I want to tell you is how you can approach any sales conversation and any sales training in a way that both aspects get taken care of. This is a very useful tool that works everywhere, so you will see good results disregarding the product you sell.
If you want to know how to do it, I encourage you to listen to this episode. Believe me, it is really simple and rewarding to incorporate.
To DOUBLE your lead-to-sale CONVERSION with the leads you already have, go to http://JohnBlakeAudio.com for his exclusive, free, no-fluff, audio training and companion PDF guide.
Inside you'll get word-for-word email follow-up templates, phone scripts, and more that you can put to use today.