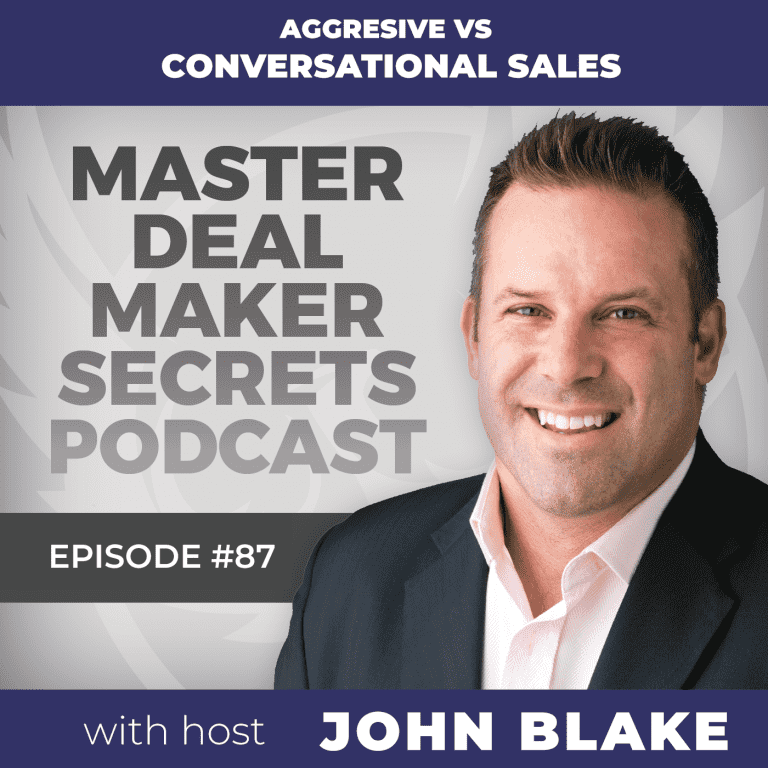 Visit http://JohnBlakeAudio.com to Learn How to DOUBLE Your Enquiry-to-Sale Conversion with The Lead Flow You Already Have.
Today we're going to be talking about a very polarizing topic, the aggressive close versus the conversational close.
Some people may argue that having an aggressive attitude with your clients, pushing them relentlessly towards a certain goal regardless of the circumstances is a good thing because you are getting them on board quickly and effectively, straight to the point.
But is this a good practice in the long run? I'm going to give you my take on it. It is my version of the truth. Is it the only version of the truth? No, but I think you'll find it interesting and useful.
To be clear, what I understand for an aggressive approach is closing the deal at all costs, don't letting the client go, don't letting them off the phone, don't letting them out of your sight until you've got the signature on the dotted line.
You may find it useful, some people might go with it, but when it gets to the point where there's an imbalance, and it becomes more about you wanting to hit a number or get an outcome, leaving the concern of adding value and helping somebody out of the equation, that's a problem.
If you don't plan on being in that role for very long maybe it will work. But long-term, word of mouth, especially if you live in a small place, is going to reflect badly on you.
Remember that the way your clients feel about you is essential, people that have gone through the ordeal of working with unpleasant manners are very unlikely to subject anybody that they know to the same experience.
So, this is a problem among people that get into sales. Think about it, everyone who starts in this business understands that they have to get good at it, so they learn what they believe is what they should be doing. These inexperienced people could learn that from somebody who has a very aggressive, hardcore, closed approach thinking that's the best way to go.
What I'm about to share with you is my take on what I believe, and what I have seen to work most effectively both short and long term. If you are interested, I really encourage you to join me in this episode as we'll talk about this topic in detail.
To DOUBLE your lead-to-sale CONVERSION with the leads you already have, go to http://JohnBlakeAudio.com for his exclusive, free, no-fluff, audio training and companion PDF guide.
Inside you'll get word-for-word email follow-up templates, phone scripts, and more that you can put to use today.