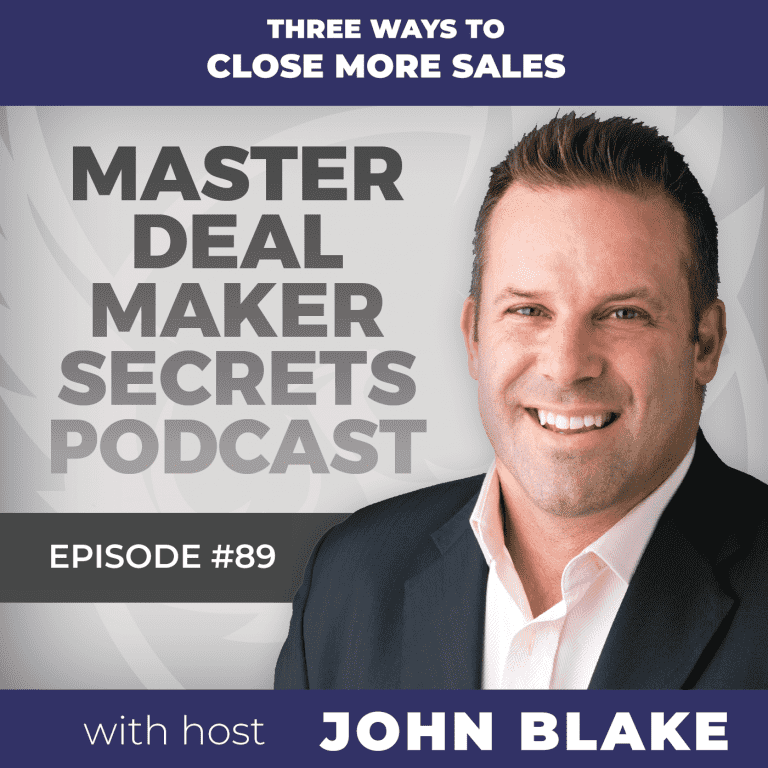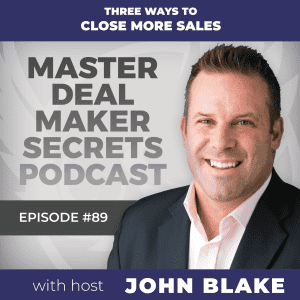 Visit http://JohnBlakeAudio.com to Learn How to DOUBLE Your Enquiry-to-Sale Conversion with The Lead Flow You Already Have.
Closing a sale is a fundamental stage in the sales process. It is probably the most expected moment because the results can be very rewarding.
The thing is, getting to that point is not simple. Even worse, there are some ways of approaching this stage that instead of getting you closer to your clients they are actually scaring them away.
So, how can you close a sale in a way that works well for you and your clients? What has to be done in order to make the most out of your time and your clients', in order to get things done and not piss them off in the process?
In today's episode, we are going to talk about that. What are the three ways that you can convert more sales right now in a proactive manner?
For starters, it is essential that we pay attention to our clients because, driving them towards your goal disregarding their circumstances is, almost every time, very annoying for them.
For instance, the biggest mistake I've seen salespeople and business owners make is that they spend way too much time presenting their product or service, or, giving people a "little bit" of a background about who they are and what they do before they go into diagnostic.
At that point in the conversation, the client doesn't care about your company or what it does.
As we've discussed many times before, people don't care about what you do until they know how much you care about them.
This means that if you approach people talking about how good your product or service is, while not taking any interest in their problem or their concern, they are most likely going to ignore you completely.
Also, they probably are going to run away from you and avoid talking to you every single time you try to get a hold of them.
Luckily for us, there is a better way and that is what I share with you today so, if you are interested in learning what these three ways of converting more sales are, I really encourage you to listen to this episode. I'm sure you will find it very valuable and both you, and your clients will appreciate it.
To DOUBLE your lead-to-sale CONVERSION with the leads you already have, go to http://JohnBlakeAudio.com for his exclusive, free, no-fluff, audio training and companion PDF guide.
Inside you'll get word-for-word email follow-up templates, phone scripts, and more that you can put to use today.