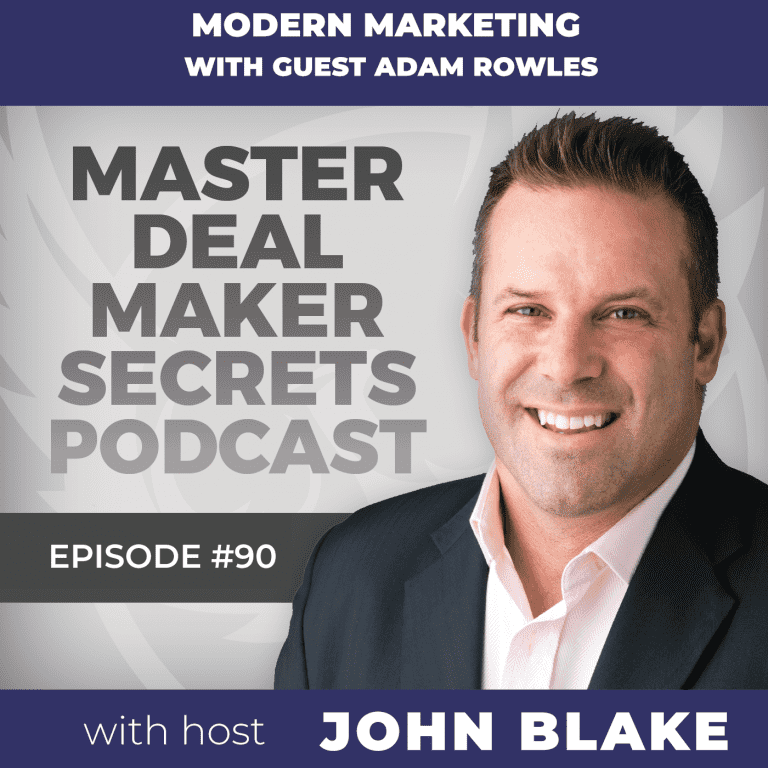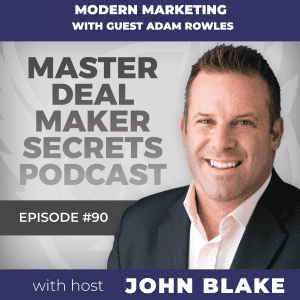 Visit http://JohnBlakeAudio.com to Learn How to DOUBLE Your Enquiry-to-Sale Conversion with The Lead Flow You Already Have.
Today I am really excited because we've got Adam Rowles with us and we are going to be talking about Modern Marketing. He demystifies so much of what has become such a complicated subject, so I am really happy to have him on the show.
Adam is the owner of Inbound Marketing, he started his journey in the field at the age of 10 when he created his first website on Michael Jordan. This led to Adam creating a school website forum for students and later on to creating his first commercial website which generated 20,000 visitors per day, within six months he was pocketing $300 per day from this site.
Adam decided to leave his job for an ASX listed company and go back to University to study Management of Information Systems. He honed his craft working for a number of marketing agencies in Perth until he noticed an issue, most businesses did not have a marketing strategy.
So, he went on to create an Inbound Marketing GamePlan system so that he could identify specific activities to reach every client's goals. Next came the world-class marketing team who to this day has created the "Ultimate Marketing Machine".
The problem that most of the businesses Adam had worked for had was that they were shooting in the dark, and I really think a lot of businesses still are. That's why talking about this subject is so important, especially since we are going through such a crucial moment worldwide.
Many things have changed, and the way people bring their message out to the public is certainly one of them. Over the last six months, people have been forced, even more so, inside online marketing.
The attention digital channels are getting has dramatically increased, but even though access to social media and online tools is quick and simple, there are still many things you need to have in place before you start to try and work out where you're going to advertise your stuff.
Luckily, Adam is here to discuss the fundamental aspects of today's marketing. So, if you are interested in learning how Modern Marketing works and how to make the most out of it, I really encourage you to listen to this interview, I really can't think of a better person to talk to you about this.
To DOUBLE your lead-to-sale CONVERSION with the leads you already have, go to http://JohnBlakeAudio.com for his exclusive, free, no-fluff, audio training and companion PDF guide.
Inside you'll get word-for-word email follow-up templates, phone scripts, and more that you can put to use today.