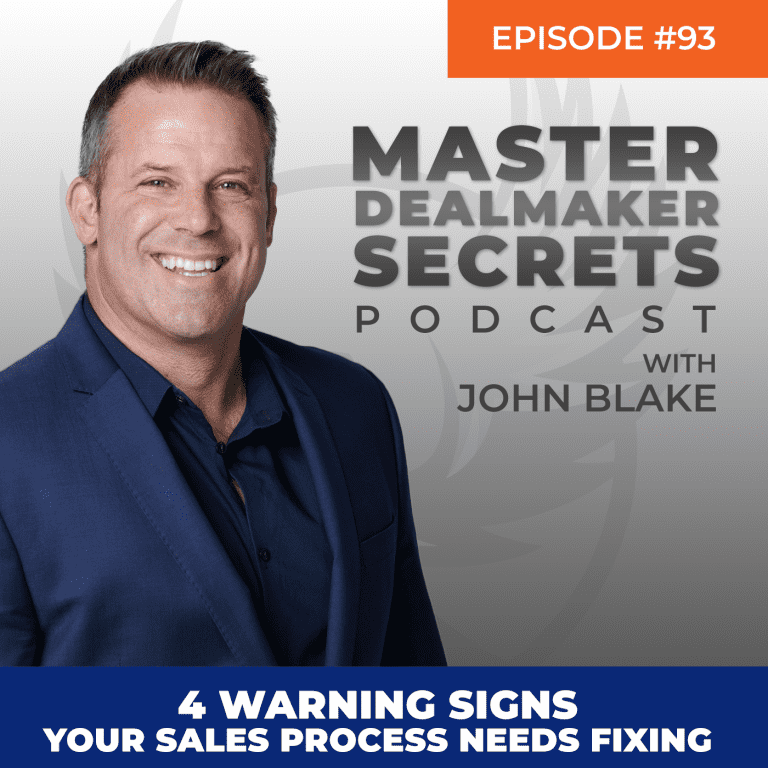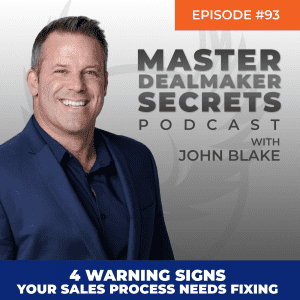 Visit http://JohnBlakeAudio.com to Learn How to DOUBLE Your Enquiry-to-Sale Conversion with The Lead Flow You Already Have.
How can you tell if you are doing something wrong with the way you manage your sales process? What should you do if you find yourself in that situation? Today, we are going to talk about four warning signs that show you need to fix something in your sales process, and what actions you should start to incorporate to make it right. 
One of these signs I see all the time. One would think that with the amount of information out there on sales that this one would hopefully be going away, but it's not.  
If you first approach a potential client saying, "well, look, let me just tell you a little bit about myself and my business" In my experience, that is a warning sign. If you're starting a conversation, and you don't know anything about them but you're telling them everything about you, that is a bad place to start. 
Anyone who's serious about doing business with you has already googled you, checked out your website, or checked out your LinkedIn profile; they already know a little bit about you.  
If you feel like you have to drone on for half an hour about yourself, actually you are just killing an opportunity before you even start. If you're falling into that trap, that is certainly something you need to address. 
Sometimes these warning signs are very easy to ignore because you've embraced these actions as part of your business, and often as a part of yourself. You'd be surprised if I told you how many times I've heard people say that they don't need a sales process because they are just good at what they do, as if it was an innate ability that makes them exempted from having a structured process. 
This is another warning sign because everyone is using some sort of sales process, even if they aren't aware of it. in many cases, they may not want to see what it is or how it works because they don't want to recognize its flaws. 
Today, we are going to see what is behind that problem, and also, I am going to share with you two more warning signs that any business should be aware of. That's why I really encourage you to listen to this episode so you can identify if there are areas you need to work on and have the elements to address them if needed.  
I am really excited to be sharing this with you, I think it will be a really good way to reflect on the year that we've had, and hopefully provide a bit of a catalyst that you might want to consider looking at how you are processing and nurturing leads when they come into your particular business. 
To DOUBLE your lead-to-sale CONVERSION with the leads you already have, go to http://JohnBlakeAudio.com for his exclusive, free, no-fluff, audio training and companion PDF guide.
Inside you'll get word-for-word email follow-up templates, phone scripts, and more that you can put to use today.