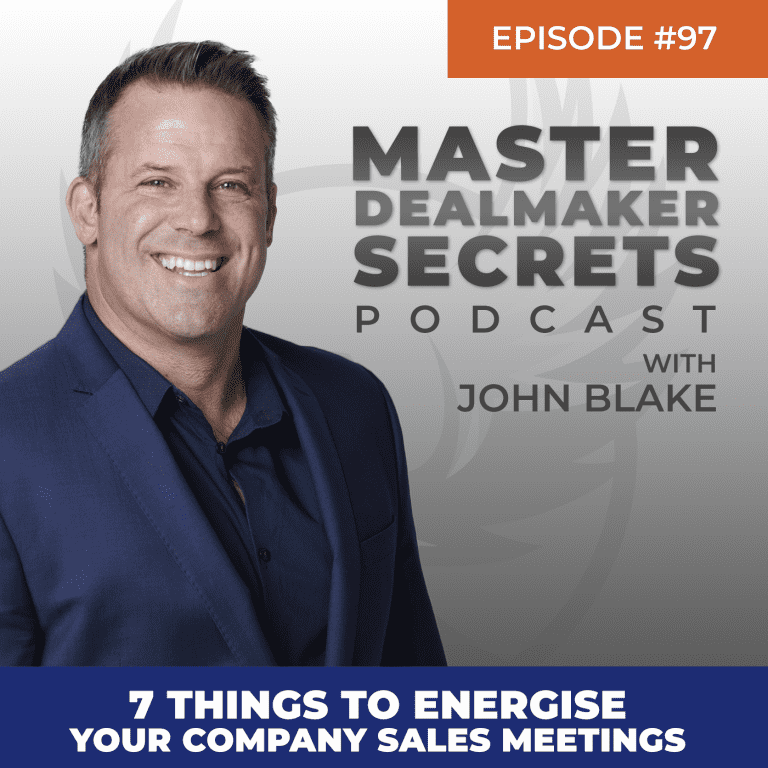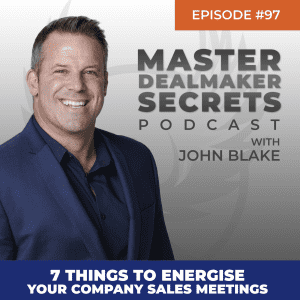 Visit http://JohnBlakeAudio.com to Learn How to DOUBLE Your Enquiry-to-Sale Conversion with The Lead Flow You Already Have.
Today we're going to be talking about sales meetings; not the kind of sales meetings where you're face to face with a client or potential client, I'm talking about the ones you have inside a business where you've got a team of salespeople, and meet with them on a regular basis. 
The assumption is that these sales meetings work very well for the purpose of moving opportunities along the funnel toward actually having someone become a paying client, but often that's not the case.  
So many sales and business development meetings have no bearing on sales or growing the business. They can be hijacked or blown-out in terms of admin-type queries, and admin-type grievances, among other common diversions. They also tend to be one-way traffic, so you'll have the owner or the sales manager doing most of the talking at people.  
As a result, they have little to do with actual sales or moving opportunities along. This is a big problem because key actions and commitments are required to move opportunities through your pipeline. If your team's commitments and specific actions are not recorded, what happens is that in the next meeting, there's zero accountability.  
There are so many things that can be done wrong, some pretty major mistakes. That's why today I'm going to talk about them head-on. I'm not just going to leave you in a lurch, rather I'm going to give you 7 specific things that you can do to make sure that your sales meetings are actually doing what it is that you want them to do. 
For instance, a great sales meeting starts and finishes on time, if there are things that are going to require further discussion, they are discussed outside of the meeting, otherwise, things just get out of hand. 
There has to be someone responsible for making sure that the meeting stays on track as well as someone responsible for chairing the meeting, and someone responsible for taking the minutes. One person should not perform two tasks at once. 
There are some other things you can do to energise your meetings so, listen to this episode and have the tools to organise your team properly while serving your business's interests and making everybody complete the meetings clear about what they're doing and feeling good about themselves. 
To DOUBLE your lead-to-sale CONVERSION with the leads you already have, go to http://JohnBlakeAudio.com for his exclusive, free, no-fluff, audio training and companion PDF guide.
Inside you'll get word-for-word email follow-up templates, phone scripts, and more that you can put to use today.