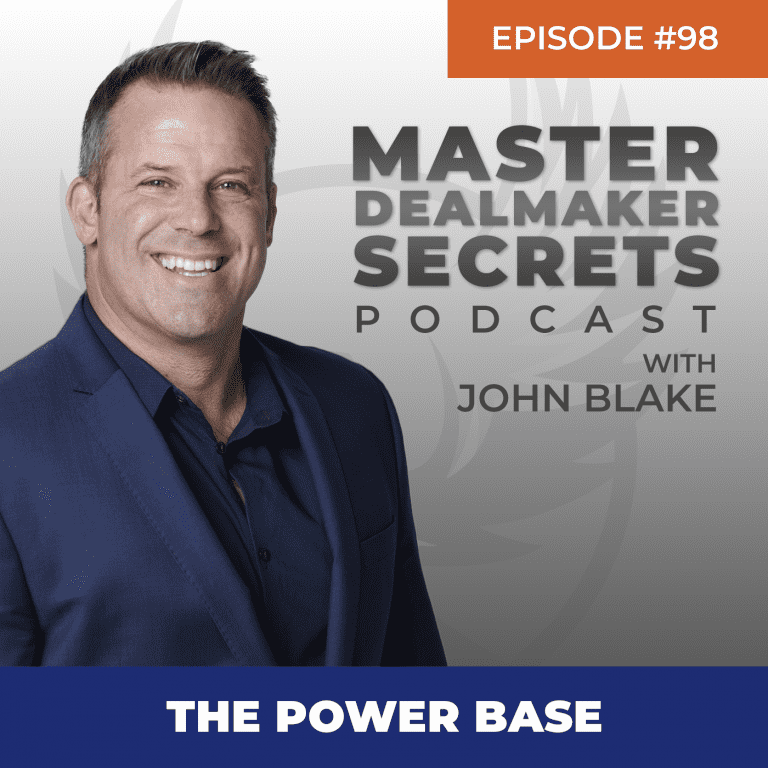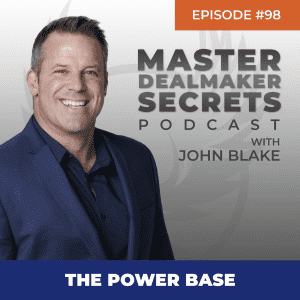 Visit http://JohnBlakeAudio.com to Learn How to DOUBLE Your Enquiry-to-Sale Conversion with The Lead Flow You Already Have.
Today we're going to be talking about your Power Base. This has been huge in the businesses that we've introduced this concept to, so, I'm really excited to be sharing this with you because building a good strong Power Base is key to moving toward bigger and bigger opportunities.
Often, I sit in on my clients' business development meetings, or their sales meetings and listen. What I hear, almost every time, are the same names coming up, over and over again. This is not necessarily a bad sign; you don't have to know thousands of people to build consistent and profitable relationships.
So, the Power Base is essentially the 20% of the people that you know that have 80% of the influence. They might not necessarily be direct clients. In fact, many times they are key influences or trusted confidants to your biggest clients; they could also be accomplished businesspeople that would have your back at any given moment.
Keeping in contact with these people also means that there's a good opportunity that they'll mention you to other people that they talk to if you're top of mind for them. That could then become people that get in contact with you. That's why it is so important to build strong relationships.
Out of the people you know, you might have 20 or 30 people in your Power Base. From here on be sure that you stay in contact with those people. Today, I am going to tell you how you can do so without going too far, as much as both parties could really benefit from building a relationship you don't want people to be reluctant even to the idea of talking to you.
I really encourage you to listen to this 7-minute episode so you know how to properly build a robust Power Base to have the connections you need to bring your business to the next level.
I can tell you from personal experience that this has been huge. Being proactive with these relationships has been an absolute game-changer in the trades and construction type businesses that I've worked with. I know they can work just as effectively for your business too.
To DOUBLE your lead-to-sale CONVERSION with the leads you already have, go to http://JohnBlakeAudio.com for his exclusive, free, no-fluff, audio training and companion PDF guide.
Inside you'll get word-for-word email follow-up templates, phone scripts, and more that you can put to use today.