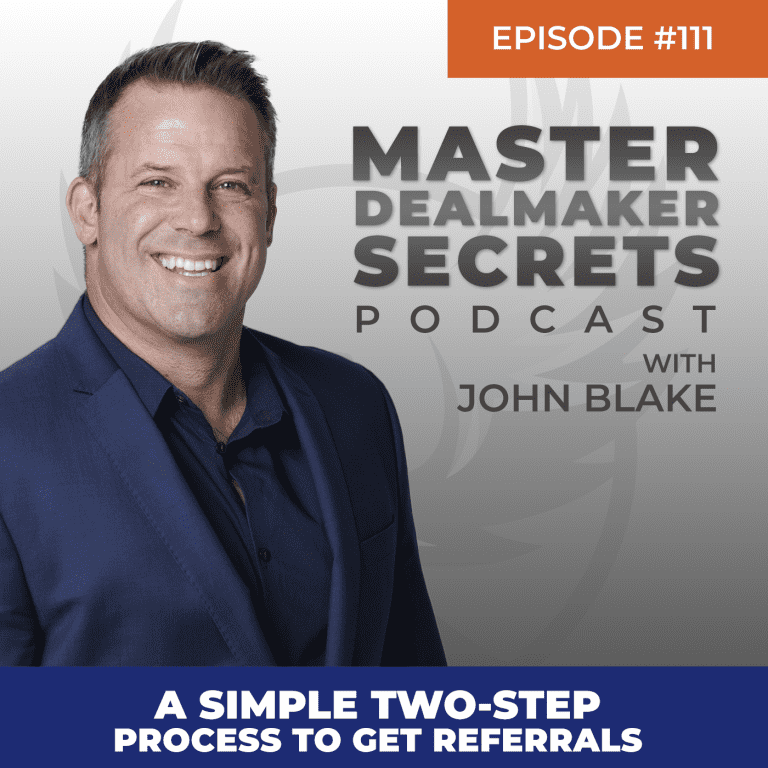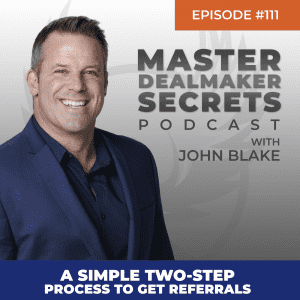 Visit http://JohnBlakeAudio.com to Learn How to DOUBLE Your Enquiry-to-Sale Conversion with The Lead Flow You Already Have.
Today, we are going to talk about a two-step process that you can use to generate referrals from your existing clients. This is a really simple strategy that you can use to produce amazing results. 
The people that you want to get referrals from are your better clients. Think about it, your long-term clients, the people that are the easiest to deal with, the people that give you the least amount of grief and drama are the ones that you would ideally love to refer some business to.  
It happens both ways. It is most likely that if you have a long and ongoing relationship with your clients is because they appreciate what you do and how you work with them so, it is easier for them to refer somebody that is struggling with something to you if you are the right person for the job. 
Having good business relationships and keeping constant communication with your clients is great but it's not enough to get referrals. There is a statistic that says that 91% of clients state that they will refer but only 9% or 10% actually do, the reason why only a small amount of people does it is we don't ask.  
This is an easy fix, it is as simple as saying to one of your better clients, "we really appreciate the business, and what we also realise is that birds of a feather flock together. What we would ideally love is if there was anyone that you know, that you think we should be talking to, that we could potentially help in the same way that we've helped you, we'd really love to get a hold of them." 
You could literally keep going on for quite some time and you might walk out of that conversation with maybe five or six different referrals. 
It's a simple process, however, you have to be careful with how you do it. If you don't paint the picture of the type of client that that person would ideally be best to refer to you, you'd probably end up talking to a client that doesn't fit your business's needs. 
Listen to this episode to know how you can start implementing this simple but amazing strategy into your business right away. You will be surprised by the possibilities that can be opened to you if you know how to properly ask for referrals to your existing clients. 
To DOUBLE your lead-to-sale CONVERSION with the leads you already have, go to http://JohnBlakeAudio.com for his exclusive, free, no-fluff, audio training and companion PDF guide.
Inside you'll get word-for-word email follow-up templates, phone scripts, and more that you can put to use today.