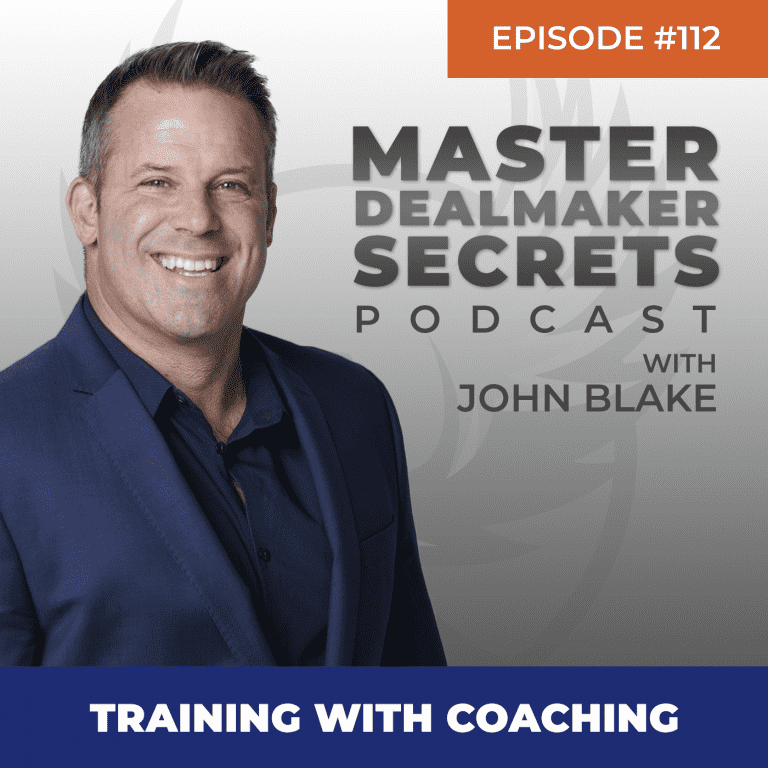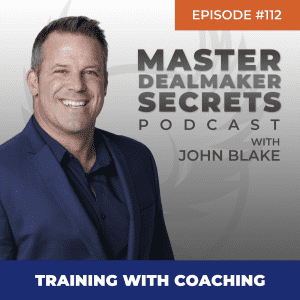 Visit http://JohnBlakeAudio.com to Learn How to DOUBLE Your Enquiry-to-Sale Conversion with The Lead Flow You Already Have.
Today we are going to talk about the difference between training alone and training with ongoing coaching. This is a particularly crucial topic if you're looking at training either yourself or your actual sales team. 
I'm reminded of a conversation that I had with a retail client that I've worked with on and off. They were a client of mine in a previous business, and when I set up the training business, I used to do a retail sales masterclass. I used to call this guy every time I ran one because I had a really good relationship with him.  
I remember ringing him one day and saying, "Is there anyone that you'd like to send along to the retail sales masterclass?" He said no. I did a lot of those masterclasses and I called him for every one of them but the same thing kept on happening so, one day, I said to him, "Look, I reckon I've rung at least eight times and offered you the chance to improve the skills of the people that you've got working on the retail shop floor, and every single time you said no, Is there a particular reason for that?" 
His answer really got me thinking. He said, "I used to be a schoolteacher, and they used to send us to these professional development courses. And we would go and do them, but no one would ever implement it. No one that I ever went through the training with would even do it." 
This is really interesting because it actually highlights something that I've noticed over the 17 years I've been in the coaching and training business. 
If you train a group of people, if you do a one-day training you will almost certainly get an increase in enthusiasm, you'll get a spike in some short-term results, in energy, and in activity. After that, typically, the performance will slip back to a level just above where it was before they attended the training. 
I'm not the only one who knows the possibilities and limitations of this kind of training. There is a study in which they had two groups, they just gave training on a particular skill to the first group whilst the other had training on a particular skill, plus ongoing accountability, and coaching. 
The group that just did the training alone got a 22% shift in their results, but the group that had the training combined with ongoing coaching got up to 88% of a shift in their result. That is a massive difference! 
Fortunately, nowadays, it is easier than ever to exploit these resources having an ongoing process in which you can really hold people accountable and give them real live coaching on what it is that they've done. 
Listen to this episode to learn more about the differences between these two approaches to training and how you can easily implement training with ongoing coaching in your business to get a huge shift in your results. 
To DOUBLE your lead-to-sale CONVERSION with the leads you already have, go to http://JohnBlakeAudio.com for his exclusive, free, no-fluff, audio training and companion PDF guide.
Inside you'll get word-for-word email follow-up templates, phone scripts, and more that you can put to use today.