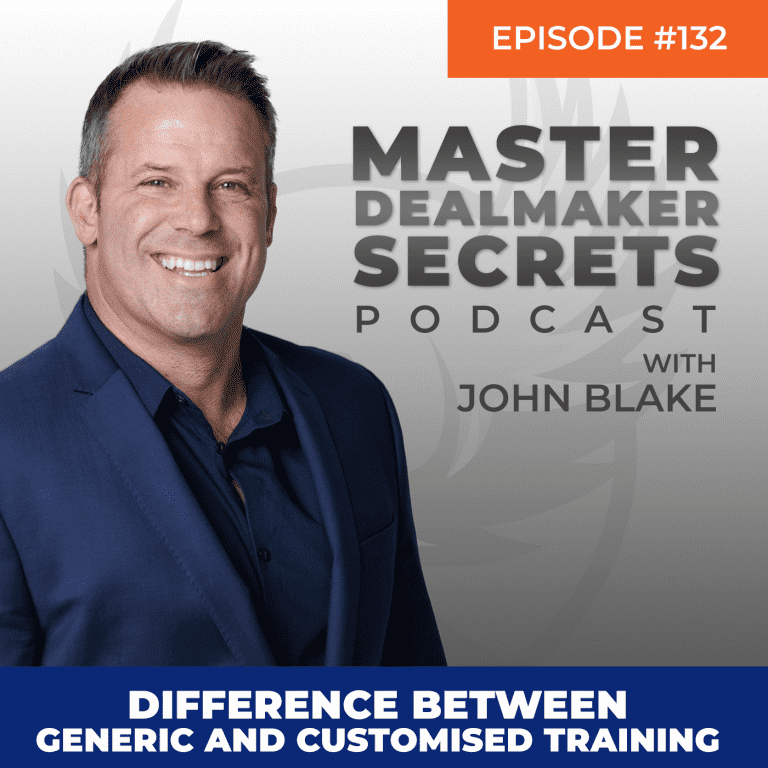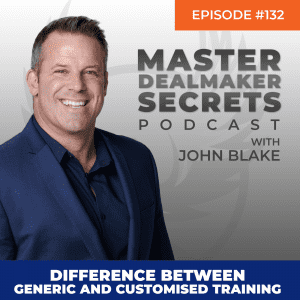 Visit http://JohnBlakeAudio.com to Learn How to DOUBLE Your Enquiry-to-Sale Conversion with The Lead Flow You Already Have.
Today we're going to talk about the difference between generic sales training and customised sales training.  
I want to start by saying both are useful, but generic training can only deliver up to a point. A generic sales process would be something you learn from somebody who didn't really have a specific niche. It's basically a one-size-fits-all; the person that you have learned it from has essentially applied this particular process to different people, whether they were butchers, bakers, or candlestick makers. 
I've noticed that this kind of sales training has derived from car salespeople training. It's basically what they teach those guys, and it's a really good system… if you are selling cars. The thing is, it is sold to other niches under the assertion that it'll work for everyone, which it doesn't. 
Despite the fact that this is not a tailormade process, having a generic sales training is better than having none at all. But there is a challenge that is elicited with generic training that customised sales training does not have – it's quite common for this kind of training to be badly received by trainees. If it is not relevant to what they're selling, they can switch off and feel absolutely alienated because they don't see any real application for it in their industry or situation. 
Some people may be able to put the pieces together and build connections. They can take a principle and they can see how that applies to their industry, but if someone's brand new, it's hard for them to build that bridge because they don't have a clear understanding of sales. 
The second scenario is a customised sales program. That one can go so much further than a generic one. Trust me, because of its effectiveness in educating sales teams with industry-specific applications, it can rapidly turn around mediocre sales teams. This is what I specialise in with my clients. 
Listen to this episode to learn what the advantages of a customised training program are and to understand what separates it from generic training. There are a million different options on the market right now and it is essential for your business to have a process that helps you reach the goals you have set; I know this episode will help you see a wider picture in that regard. 
To DOUBLE your lead-to-sale CONVERSION with the leads you already have, go to http://JohnBlakeAudio.com for his exclusive, free, no-fluff, audio training and companion PDF guide.
Inside you'll get word-for-word email follow-up templates, phone scripts, and more that you can put to use today.