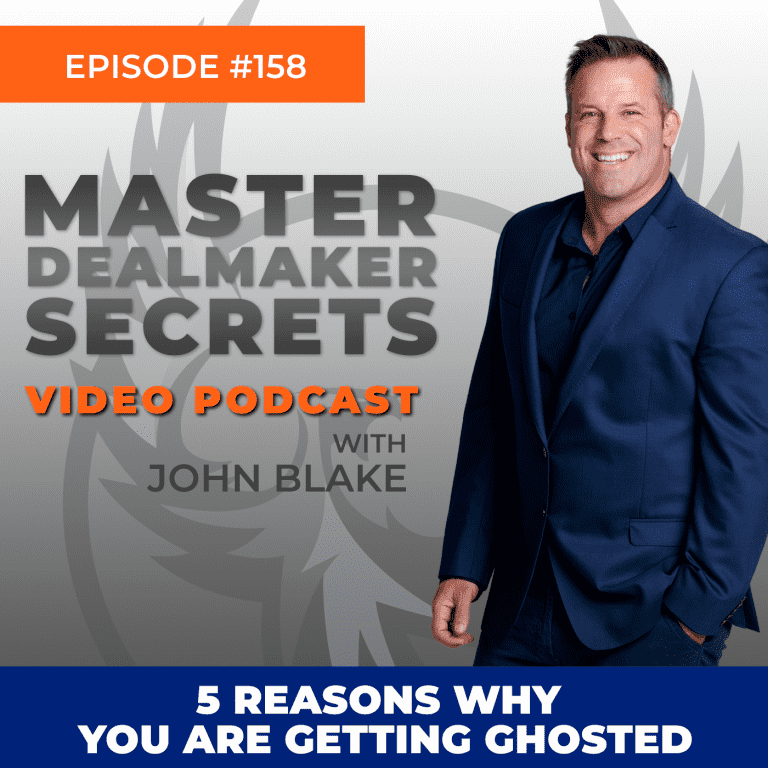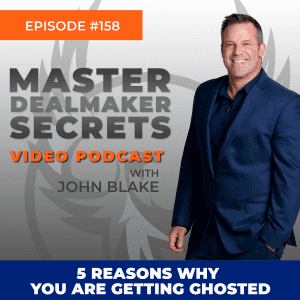 Visit http://JohnBlakeAudio.com to Learn How to DOUBLE Your Enquiry-to-Sale Conversion with The Lead Flow You Already Have.
In this episode, we're going to talk about something that has almost certainly happened to all salespeople, getting ghosted.   
Today, I am going to go through the five biggest reasons why the potential clients that you've made a presentation to aren't returning your calls.   
There are a lot of factors involved in someone deciding not to call you again, but we're not going to dive into all the specifics. I really want to make it as concise as possible.  
I want to talk about these 5 reasons because I believe they illustrate quite well the areas that are often overlooked or taken for granted. You probably are making big mistakes in your sales process without even knowing it.  
So, the first reason why some people ghost you is that they are not interested at all. This might sound obvious but quite frequently, people make an offer to somebody who actually doesn't need what they're selling.   
Why would you make an offer to somebody who doesn't need what it is that you're selling? Probably because you don't know they don't need it.
A good sales framework will actually disqualify people, you need to be able to prepare to say no. And one of the most valuable things that we can do with clients is actually giving them a nice way to say no.  
You need a nice way to refer them to a more appropriate business that can help them in the way that their particular set of circumstances requires.  
So, you should stop making offers to people who don't need what you are selling, and in order to do so, you need to have a way to know who needs what you offer and who doesn't.  
Listen to this episode to learn how to do it and to understand what is causing people not to return your calls. We are going to dive into each one of the 5 reasons that cause this problem and elaborate on 3 main ways to solve it.  
Besides being bad for business, getting ghosted can be quite annoying and very discouraging, especially if you experience it a lot so, make sure you don't miss this episode to get rid of this issue once and for all. 
To DOUBLE your lead-to-sale CONVERSION with the leads you already have, go to http://JohnBlakeAudio.com for his exclusive, free, no-fluff, audio training and companion PDF guide.
Inside you'll get word-for-word email follow-up templates, phone scripts, and more that you can put to use today.