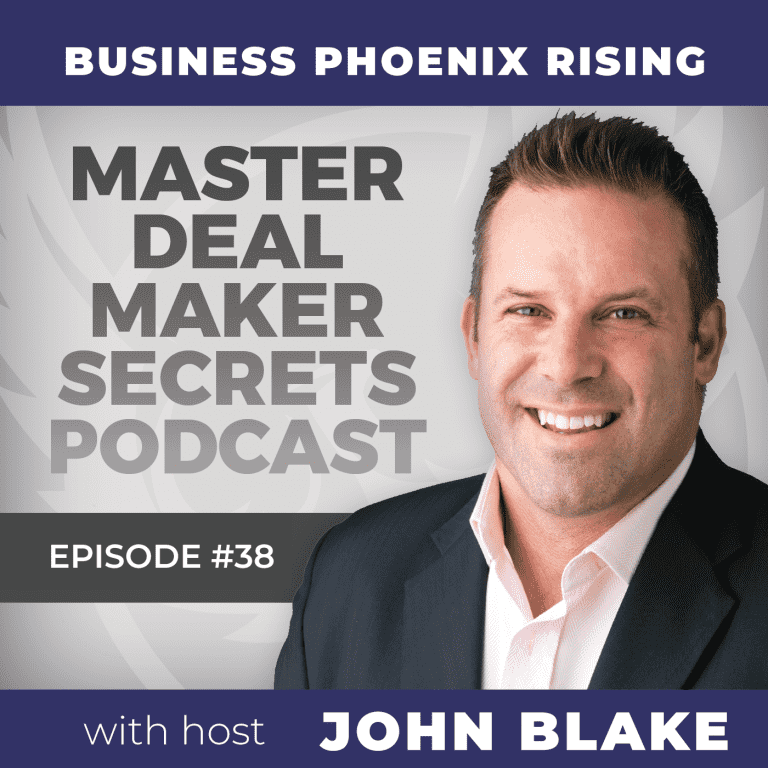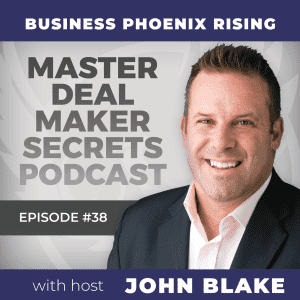 Visit http://JohnBlakeAudio.com to Learn How to DOUBLE Your Enquiry-to-Sale Conversion with The Lead Flow You Already Have.
On today's episode, we are talking about the Phoenix, because for me, the Phoenix is the perfect metaphor for business, you must be wondering, "why is the Phoenix the perfect metaphor for business?" Well, about seven years ago, I transitioned from being in a partnership with a business partner and I went out on my own.
I had a number of things going on at the time, my first wife had just passed away very suddenly and I had a three and a half-year-old daughter and a five-month-old son, it was a particularly challenging time. So I created a new brand and I came up using the likeness of a Phoenix.
When I looked into it, I realized how much significance it had. I mean, it had some personal significance for me because I was literally having to relaunch my entire life, not just my entire business, but I had to relaunch myself personally, I had these two children under the age of four, one of which was basically a newborn.
The most popular myth of the Phoenix is Arabic and in Arabic, the Phoenix archetype was for a thousand years, then it dies and it is literally reborn through its own ashes. That had personal significance for me at the time because I literally had to relaunch my entire deal, including my business.
That was why I adopted the Phoenix as my brand and have run with it ever since. But from a business perspective, and this is the main point that I wanted to get to here, is that when you're in business, you get to the end of the month and even if you've had a really good month, the next month doesn't care.
The Phoenix is such a perfect metaphor for sales because you know, it's not about what you did last month, what did you do for me lately? And what are you doing now? When was the last time that you got in front of a potential client? How many conversations did you have last month that could have resulted in business taking place?
You know, so many businesses out there can get busy dealing with the clients that they've already got or looking and focusing in the minutia of running a business that they forget about what the actual lifeblood of a business is. And that is generating new business, coming up with new ways that you can help and service and delight your clients and give them a fantastic outcome. Often we get complacent and we sometimes forget to do the things that have made us successful.
It's a very easy thing to lose sight of, busy work can eclipse the things that deep down we know we should be doing. That's why I love the imagery and the branding around the Phoenix, because the Phoenix, every thousand years it dies and it has to be reborn through its own ashes.
I know this is a slightly unusual, subject, it's more of a metaphorical or a philosophical type subject for us to be talking about. But, I've had this brand for a while and I haven't really talked about it that much, but I recently had somebody asked me about it and I explained it to them, it turned out that they were quite fascinated.
To DOUBLE your lead-to-sale CONVERSION with the leads you already have, go to http://JohnBlakeAudio.com for his exclusive, free, no-fluff, audio training and companion PDF guide.
Inside you'll get word-for-word email followup templates, phone scripts, and more that you can put to use today.