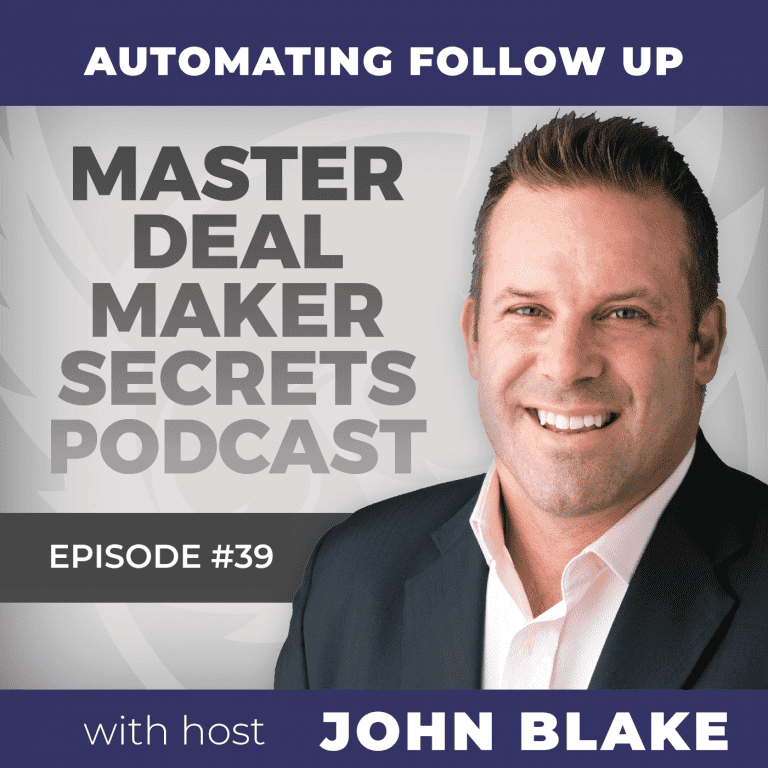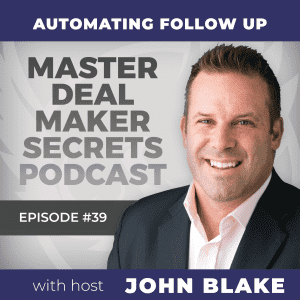 Visit http://JohnBlakeAudio.com to Learn How to DOUBLE Your Enquiry-to-Sale Conversion with The Lead Flow You Already Have.
I recently talked to Tracie Parisi on the show and we discussed how you can automate your follow. I recently met Tracy at a Masterminding event that we were both involved with, where we've been talking a lot about this whole idea of automating follow–up.  
Tracie started in business in her mid-20s, because as she noted, she hates being told what to do. She started working in the legal profession as a legal secretariat, but it didn't work for her.  
Then, she got into property investing. She went on to buy multiple properties and make some great coins out of that. Tracie has four children and she needed something that could work around the kids. They had some criteria and there was nothing they could say that they wanted to buy.  
Eventually, they raised nearly a million dollars. Her mom and dad also invested and they started one of Victoria's largest indoor–place inters cafes. She had the kids at work with them. She even noted that she was in labor with her fourth child, serving customers! 
Having come from a small business where everything counts, she said that there was a disconnect between where they're generating the leads and inquiries. The conversion side isn't happening, which led her down the path of actually really care about her client's results – not just what she does for them but what happens in the rest of their business and how much revenue they create. 
Tracie also noted that the first mistake was there's no system in place to make sure that there was an opportunity to create meaningful conversations. So, she used to make sure that not only did the leads go through to the CRM, but also it would go to a shared spreadsheet; because she wanted to know what they were doing. 
The second one is what's called the 'law of diminishing intent'. It says that "Today, it's a priority; but the further I get away from today into the future, the more that the intensity of that priority is going to diminish." 
Tracie positions it as: "Let's just keep trying to create the opportunity for a conversation." It doesn't mean someone can't say no, but it is a conversation that creates sales and everything else we want.  
 For Tracie, the first most important thing to keep in mind when you're putting together an automated follow–up system is a platform. The platform needs to work and it needs to be simple to use. 
The second one is going to a conference and making sure you take one thing away and implemented in your business. As business owners, what's the highest and best use of our time now? Where should we be spending our time?   
Is it sitting behind the computer and putting in a follow–up system in place? Or is it having someone else do it for us? If it is you, then great. If it's not, then find someone who can do it for you. 
 Through Tracie and I's conversations, I'm in the process of being able to go back to all these people I've worked with; and I've been giving them what to say and what to write and how often to write and giving them how to do all that manually. But being able to help these people to implement the system that I've put in place with them on autopilot is just it.  
It just lights me up. I saw all this stuff; and for me, it all exists in timing. It all exists in language. Obviously, the language needs to be contextual to the industry and the relationship and all that sort of stuff. All that nuance is built–in with the stuff I'm already doing and what we're going to be able to do is to make it hands–free.

To DOUBLE your lead-to-sale CONVERSION with the leads you already have, go to http://JohnBlakeAudio.com for his exclusive, free, no-fluff, audio training and companion PDF guide.
Inside you'll get word-for-word email followup templates, phone scripts, and more that you can put to use today.