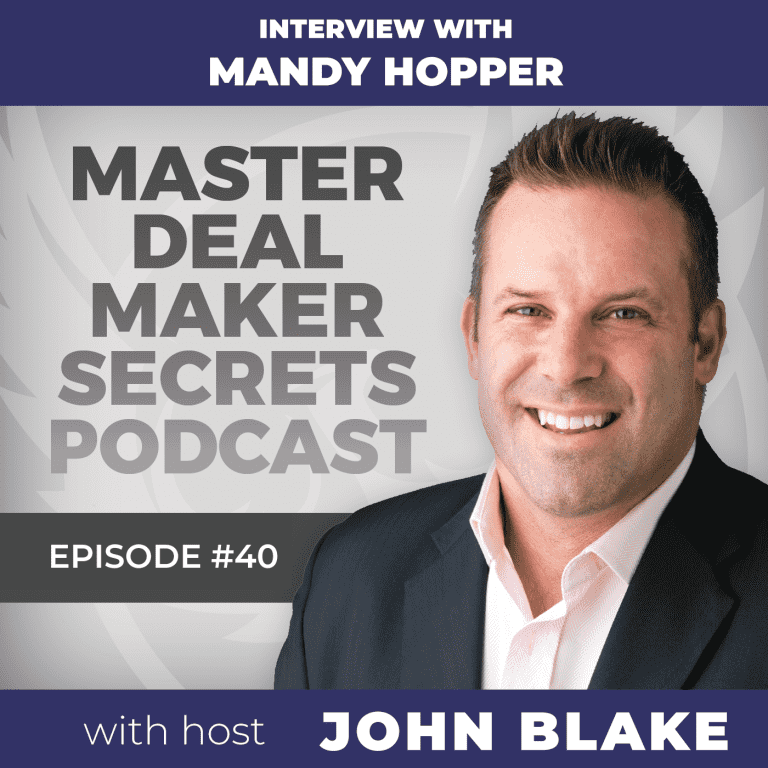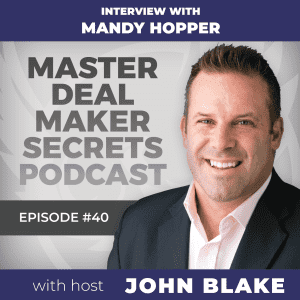 Visit http://JohnBlakeAudio.com to Learn How to DOUBLE Your Enquiry-to-Sale Conversion with The Lead Flow You Already Have.
Recently, I spoke with Mandy Hopper, a certified strength and conditioning coach (focusing on netball), with a Master's in Sports Science.
Mandy works with the West Coast Warriors Netball Club, helping their athletes get even better. She has coordinated the strength and conditioning programs for the State League Squad under the Twenties, and the Men's State League Team.
In addition to this work, she regularly visits the Warriors Academy team and various netball clubs around WA to speak about strength and conditioning–especially as it relates to netball and running strength sessions.
For women's fitness, Mandy is passionate about helping them lose weight and build muscle. After surmounting personal issues, she crafted an amazing program to help women lose weight, keep fit, and be strong.
Mandy noticed that most Sports Science graduates struggle to get jobs. Some ended up doing things in a commercial gym space, and this is more common if they did not have a master's degree or a Post-grad.
She emphasized that the job market is hard, and she didn't want to end up working in those spaces. Her guiding light was her desire to help athletes. It carried her through the rough, unknown starting period.
Mandy's vision always included physical therapy, while her mother reminded her to focus on other athletes. Through these competing ideals, she found a balance. Of course, strength and conditioning were important, but she never gave up physical therapy because of her love of working young women.
For her, making an impact was fulfilling. However, she discovered growth from rewriting her boot camps and expanding her focus to a wider scale.
Even though netball and athletic conditioning were her primary goals, Mandy never lost her passion for physical therapy.
Others told her initially that netball had no market, trying to discourage her from a career that might not go anywhere. Looking at it from her inside perspective, Mandy saw the highest amount of injuries (knee and ankle especially) in any female sport. Netball needed someone to help.
The sport is a 10-week private program that they run, which is open to any 12 to 17-year old athletes. They started running seminars and in with the first wave, she ended up helping 10 girls.
Before Mandy knew it, she received even more emails. She got fantastic results in the first 10 weeks in terms of their movement quality and strength improvement. And best yet, the girls weren't injuring their knees.
With her Warriors affiliation, Mandy already stocked up on email contacts. Using these, she sent out summation emails, reinforcing the importance for girls to join this trending mission.
Her program boomed. With the personal training side, Mandy emphasized the importance of proper sales processes.
She had to open her mind, saying, "You're not a salesperson, but you have the answers to this person's problem. They need your help."
Once she became confident with sales, the business soared. It's easy when you can master both sides of it: personal training and financial matters.
What is her biggest takeaway? For Mandy Hopper, the biggest lesson learned is making sure you have a solid network. Everyone talks and everyone trusts one another—make sure all are on the same page.
To learn more about Mandy Hopper visit: https://linktr.ee/mhperformance1
To DOUBLE your lead-to-sale CONVERSION with the leads you already have, go to http://JohnBlakeAudio.com for his exclusive, free, no-fluff, audio training and companion PDF guide.
Inside you'll get word-for-word email followup templates, phone scripts, and more that you can put to use today.