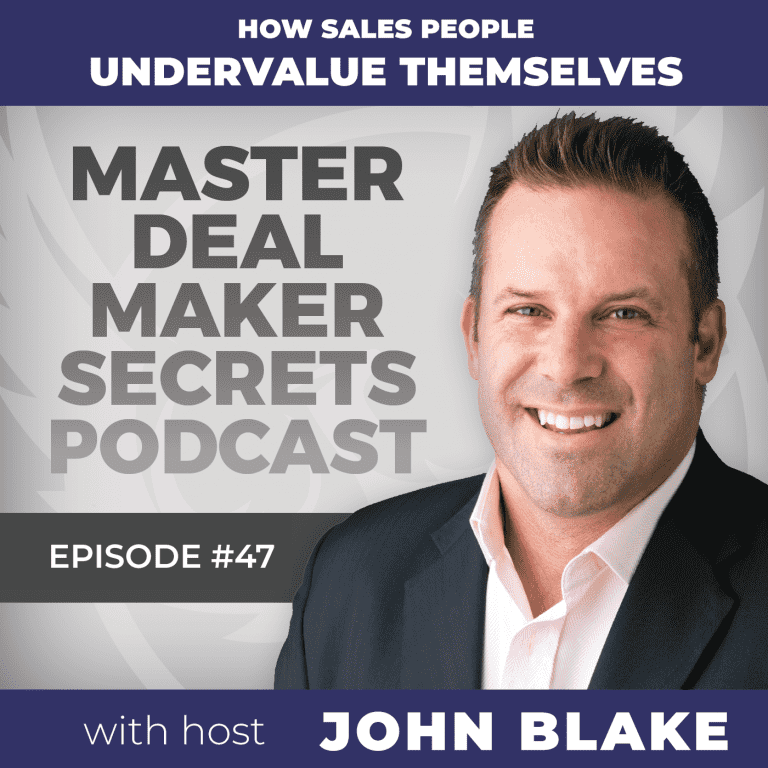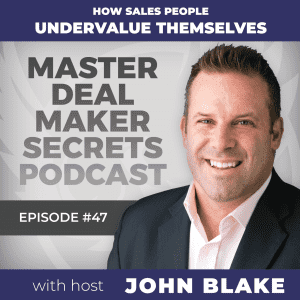 Visit http://JohnBlakeAudio.com to Learn How to DOUBLE Your Enquiry-to-Sale Conversion with The Lead Flow You Already Have.
We're going to be talking about how saying thank you for your time to a potential client when you go to see them, may actually kill the sale. We're also going to tackle how business people unnecessarily subordinate their time, their positioning, and their value.
I see this a lot: as salespeople, we unnecessarily subordinate our value; and doing so really harms our positioning with our client, and the perceived value of our brand and what we sell. We tend to undervalue what we do.
We have continually drummed into ourselves that the "customer is king," and that "the customer is always right," because they're the ones that are paying us.
These things are true to some extent. But our overall value in a transaction is often as high, if not higher, than the customer that we're buying from. After all, there are way more customers to sell to, than there are suitable businesses to buy from, let alone ones that offer great advice and great service.
There are a couple of common phrases that businesses and salespeople tend to use that devalue their position in the eyes of a client. The first one is: "You know, I'll just take 10 minutes of your time," or "Oh, thanks so much for your time." There's no reason for it. We're making ourselves sound less important than the people we're selling to.
I remember a conversation that I had with one of my early mentors when I sold Quicksilver and Ripcurl. We were talking about a particularly prickly retailer who had a habit of speaking very rudely and abruptly to agents.
For a reason that I can't recall, I'd been on the rough end of one of this guy's rants. I remember my mentor saying something that stuck with me: "Sometimes we forget that our clients need us as much, if not more than we need them."
If you think about it, what would happen if there were no longer any vendors? It's pretty hard to run a retail store if all the vendors suddenly went away, so it should be an equal exchange of energy when two business equals meet.
You might think, "Oh, you know, my business is so competitive that we have to try to sell at every opportunity we get." I agree with that, but you don't have to unnecessarily disable your chances before you even get the chance to have the conversation.
So replace "Thank you for your time," with "Hey, great to meet you." You don't need to thank the person for their time because they could potentially be thanking you for your time too. Replace "I'll only take 10 minutes of your time," with "The process would typically take us between 10 and 15 minutes. Is that okay with you?"
Before, I've talked about a number of other phrases, words and overused clichés that you need to avoid at all costs in a client conversation if you want to improve your chances of starting and finishing a sales conversation that actually results in your client buying from you. I urge you to think about this: make sure that you understand that your time and your value is as valuable, if not more than the person that you are talking to – not to feel elitist or arrogant, but just understand that your time is just as valuable.
To DOUBLE your lead-to-sale CONVERSION with the leads you already have, go to http://JohnBlakeAudio.com for his exclusive, free, no-fluff, audio training and companion PDF guide.
Inside you'll get word-for-word email followup templates, phone scripts, and more that you can put to use today.