What is the Direct to Corporate Strategy ?
The Direct to Corporate Strategy is quite simply a proven system for you to position your company powerfully with your target buyers prior to your initial contact with them.
This system was developed quite simply out of necessity for businesses who know who they want as a client but have no clear strategy for how to get in front of them.
It allows your reputation, your expertise and your track record to show up in the hands of your target buyer BEFORE you contact them.
It engineers the situation where your client knows who you are, what you do and how you can help them PRIOR to your initial conversation.
It turns a cold call into a warm call and give you easy DIRECTaccess to the key decision maker in the companies you'd love to work with.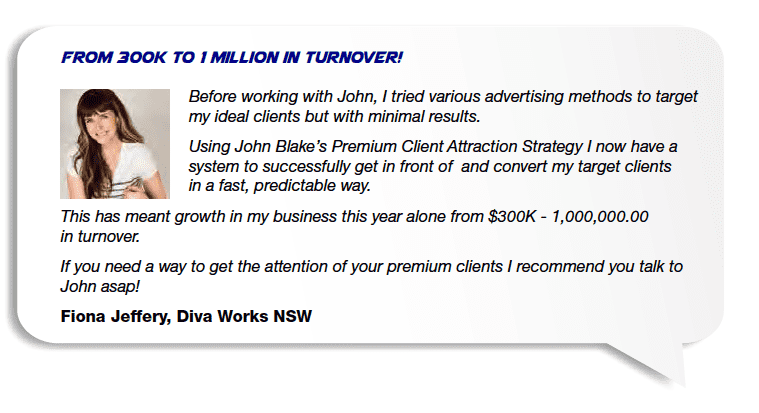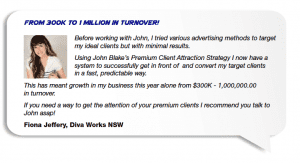 Being able to position your business powerfully with target clients prior to contact, will mean appointments can be secured faster and easier which will mean more business.
Getting in front of your buyers is one thing but converting them is another task entirely.
that's why the direct to corporate strategy also involves  a high converting, consultative sales process to maximise every sales opportunity.
Having a proven, repeatable system to gain easier access to and convert key decision makers within target organisations is crucial to your continued success and business growth.
Below is a video of a webinar which outlines in detail the direct to corporate strategy.

If you'd like to have a serious sales conversation about retaining me to help propel you to the next level in your business by winning more of your dream clients (you know, the 5-20 % of your client list that account for 80 – 95% of your turnover), simply complete the form below and I'll be in touch. In the meanwhile, if you enjoyed this post please share it on social media or email it to a friend – thanks in advance