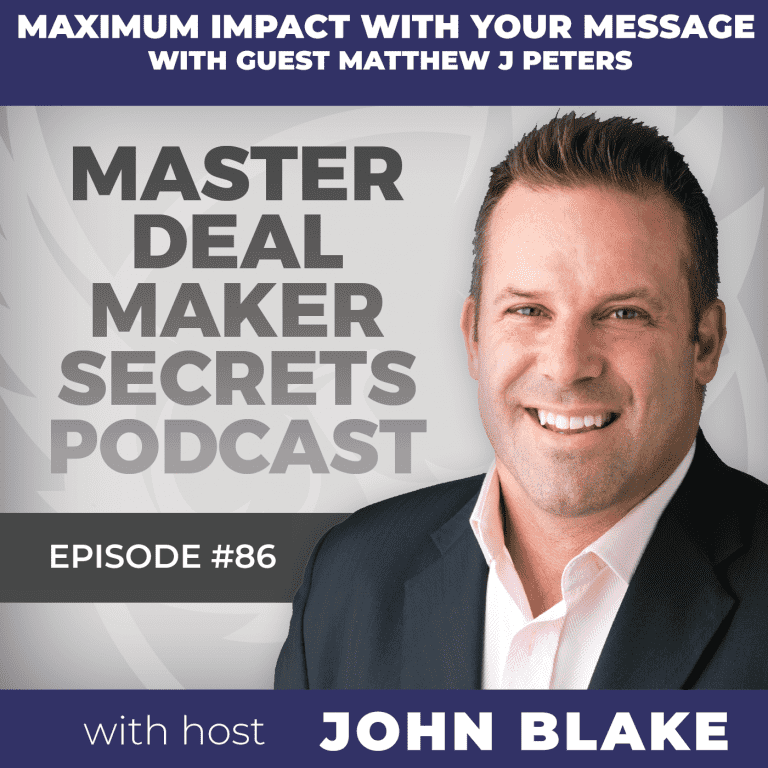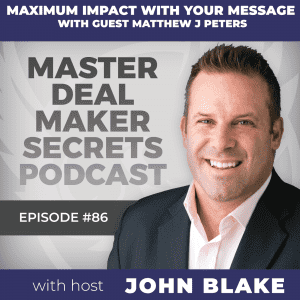 Visit http://JohnBlakeAudio.com to Learn How to DOUBLE Your Enquiry-to-Sale Conversion with The Lead Flow You Already Have.
Today I'm super excited because we have an amazing guest with us, Matthew Peters. He is the CEO and founder of Asynd Media, an Academy Award winner, and two-time Amazon bestseller and he's helping elite-level entrepreneurs become the preeminent voice in their space. His media and messaging strategies focus on clear communication and compelling calls to action.
Matthew has a lot of experience in modern media and has gone very deep into all sorts of the different aspects of producing videos, podcasts, magazines, books, and this December, his first Documentary Film. So, I thought it would be really valuable for you to listen to what he has to say about the three core elements of creating maximum impact with your message.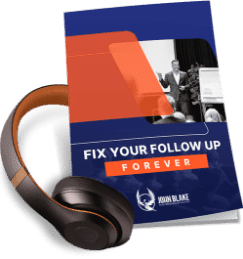 FREE AUDIO
TRAINING & EBOOK
Get My Complete System For Doubling Sales With Your Existing Lead Flow.
Download Now
He's actually the producer of my podcast and he has helped me a lot in this journey, so I am convinced that his way of doing things works.
If you happen to be a content creator (or if you are interested in becoming one), you have to know some things about how to get your best content out there in front of as many of your key prospects as possible. You also have to have a deep understanding of your content and your role as a leader because those elements are key in having your message spread throughout the world.
As Matthew says, 'no one is going to follow a wanderer.' As human beings, we constantly look towards people with certainty. When someone doesn't have it, we notice, and we distance ourselves from it. If you don't project certainty, your chances of producing deep connections and meaningful interactions are reduced significantly.
So, as you can see, there are a lot of elements involved in being able to get your voice to be heard. Often the process can be discouraging if you don't see any progress after investing some time and effort in your message through blog posts, podcasts, videos, or even books. The thing is, dedicating your energy to creating content without the proper knowledge and assessment is very likely going to get you stuck and keep you there indefinitely.
So, what can you do about it?
Fortunately, Matthew is here to illustrate how you can carry on with this process in a way that works well for you and your audience. We're going to be talking about each one of the core elements in detail so you have a better understanding of how modern media works and how you can take advantage of it, save heaps of time and propel yourself out there into the marketplace.
If you are interested, I really encourage you to listen to this interview.
To learn more about how Matthew and the great people at Asynd Media can help you get your message super clear, your calls to action even more compelling and your presence elevated and your influence expanded, reach out to him over at https://AsyndMedia.com
To DOUBLE your lead-to-sale CONVERSION with the leads you already have, go to http://JohnBlakeAudio.com for his exclusive, free, no-fluff, audio training and companion PDF guide.
Inside you'll get word-for-word email follow-up templates, phone scripts, and more that you can put to use today.