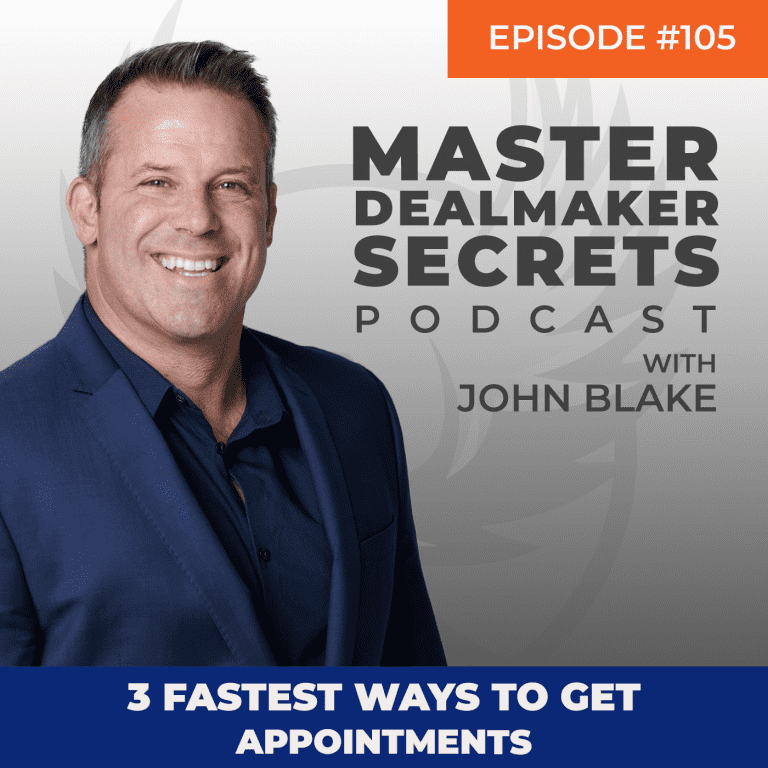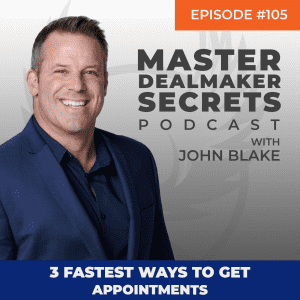 Visit http://JohnBlakeAudio.com to Learn How to DOUBLE Your Enquiry-to-Sale Conversion with The Lead Flow You Already Have.
Maybe you have dreamed about making deals with big companies, and getting renowned clients to do business with you. I know I've been there, and I also know that at first glance, those clients might seem unreachable. Let me assure you, they're not. 
Today we're going to talk about the 3 quickest ways to get in front of a decision-maker; those big clients that you would ideally love to work with. 
The first one, and maybe the most obvious way to get a hold of them is to get referred. All you need to do is ask somebody that you know, somebody that has a connection with your ideal client, "Can you please introduce me to him, or her?"
It is as simple as writing an email. They can say: "Gloria, please meet Stewart, he has worked with us on such and such project, he's really good at what he does, I'll leave you guys to connect." that's all they need to write. 
Nowadays, there is even an Introduction function on LinkedIn that you can use to get people to know you so, getting in contact with your ideal clients is easier than ever. 
In this episode, I'm going to talk about this in detail and I'm also going to share with you another two quick ways to get in front of those decision-makers; they will guide you through this process so you can make sure you do everything that's in your power to approach them in the best possible way, even when it seems like you are at a dead-end trying to reach them. 
Listen to this episode to learn about the 3 Fastest Ways to Get Appointments, they have generated a lot of business opportunities for me, and I know you'll find them just as useful as soon as you start using them. 
To DOUBLE your lead-to-sale CONVERSION with the leads you already have, go to http://JohnBlakeAudio.com for his exclusive, free, no-fluff, audio training and companion PDF guide.
Inside you'll get word-for-word email follow-up templates, phone scripts, and more that you can put to use today.