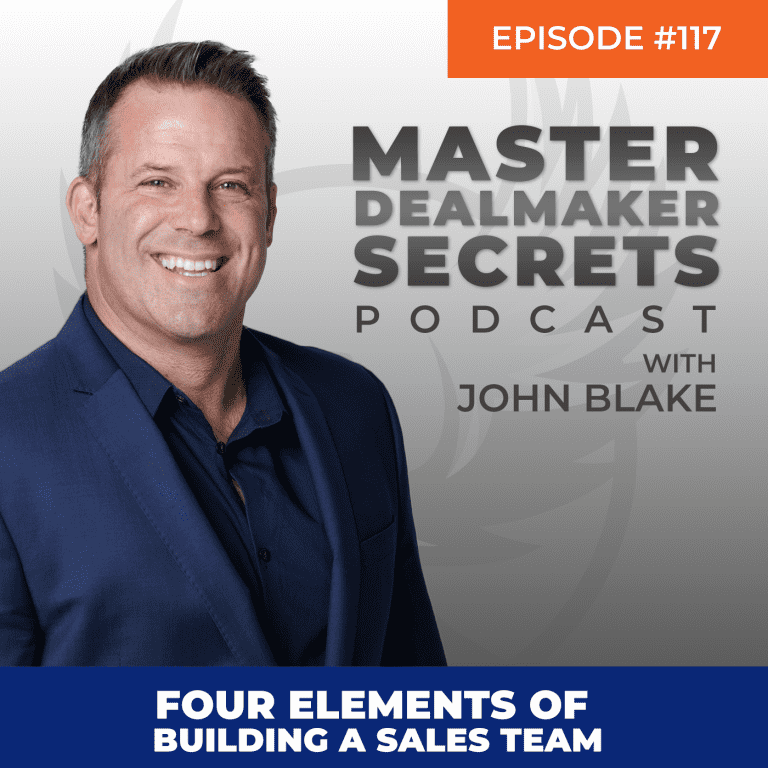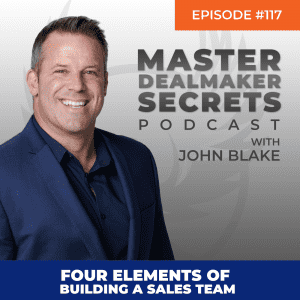 Visit http://JohnBlakeAudio.com to Learn How to DOUBLE Your Enquiry-to-Sale Conversion with The Lead Flow You Already Have.
Today, we're going to be talking about the four most important things that you need to have in place if you are going to hire, train and retain a sales team. 
There are many mistakes that organizations make when they want to build a sales team, or when they bring new people to an already existing one. Many steps can be done wrong, from looking for someone that fits their needs, to keeping track of their performance once they are hired.  
One of the biggest mistakes that I see them making is on selection. Often, I get called into an organization, and they say, "we want you to train our team"; I would absolutely train them if that was the issue, but what happens very frequently is that they tend to mistake a training problem for a selection problem or a recruiting problem. 
Creating a profile of the person that you want is fundamental, and the system that you use for selecting that salesperson is just as important.  
You need to make sure that you have a process for creating the ideal profile of the person that you want. Consider that, many times, people make another notorious mistake; they want that person to be able to do too many things and, in that confusion, you'll be lucky if half of those things get done correctly. 
You have to define what is the core competency, what is the personality fit in terms of culture, and then, what is the process that you are going to use to screen them.  
This is just one of the four elements you need to build a sales team. Of course, the selection is a crucial step, but once you hire somebody there must be continuity.  
What is the process you are taking that person through to bring them up to speed? How is the training working out? How can you make sure they're confident enough to actually start making sales? 
Listen to this episode to learn what the other elements are so that you can make sure you have the right people on board, and once you have them, to guarantee that they are going to be kicking goals constantly. 
To DOUBLE your lead-to-sale CONVERSION with the leads you already have, go to http://JohnBlakeAudio.com for his exclusive, free, no-fluff, audio training and companion PDF guide.
Inside you'll get word-for-word email follow-up templates, phone scripts, and more that you can put to use today.