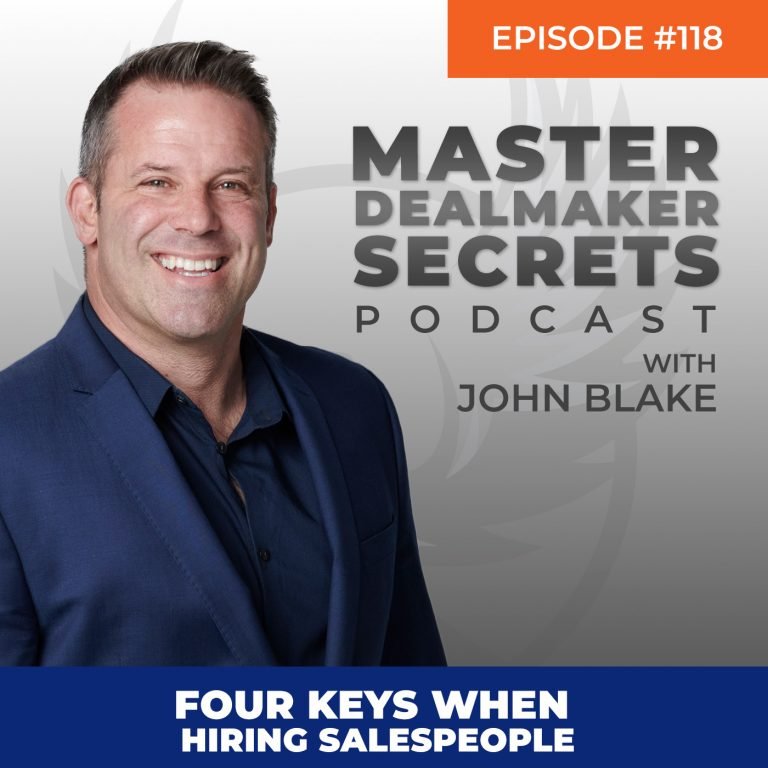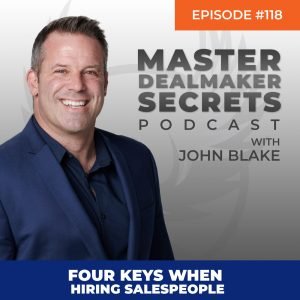 Visit http://JohnBlakeAudio.com to Learn How to DOUBLE Your Enquiry-to-Sale Conversion with The Lead Flow You Already Have.
Today we are going to be talking about the four most important aspects to hiring a salesperson, these are a number of things that I have noticed over the years that make a massive difference when you are looking to take that step.  
As I mentioned in previous episodes, culture fit is a fundamental element of the hiring process. That new person needs to fit in with the people that you've already got; this could probably be a gut feeling thing, at least a part of it, what matters is that you have to be able to use the resources you've got to know if they are going to fit with the rest of the personalities in your team.  
Being able to work with others and abide by the team culture is as important as having a background of a consistent history of competence in sales, and this is a tricky one because there's a couple of different ways that we can qualify this.  
For instance, someone could say "I hit sales records in this company, I hit sales records in that company" and so on. Here is where you must be careful because that success in sales could be attributed to that company or industry being on a massive growth curve. For all intents and purposes, that person just had to take orders. 
In your interview process, you want to uncover situations where that prospect was actually resourceful, creative, and able to make sales because of his or her own actions rather than just selling a product that there was a massive demand for in an industry that was booming. 
Being very meticulous with the way you conduct the interview will give you all the information you need to determine whether someone is a fit or not. 
Listen to this episode to know how these four keys to hiring salespeople will help you to have a proper interview screening process that allows you to select and hire the type of salesperson you need.  
It doesn't matter if this is the first time you hire a salesperson, or if it is an addition to an already existing team. If you make sure you comply with these keys you've got a winning formula and you have got the highest likelihood that that person is going to be really successful within your business. 
To DOUBLE your lead-to-sale CONVERSION with the leads you already have, go to http://JohnBlakeAudio.com for his exclusive, free, no-fluff, audio training and companion PDF guide.
Inside you'll get word-for-word email follow-up templates, phone scripts, and more that you can put to use today.