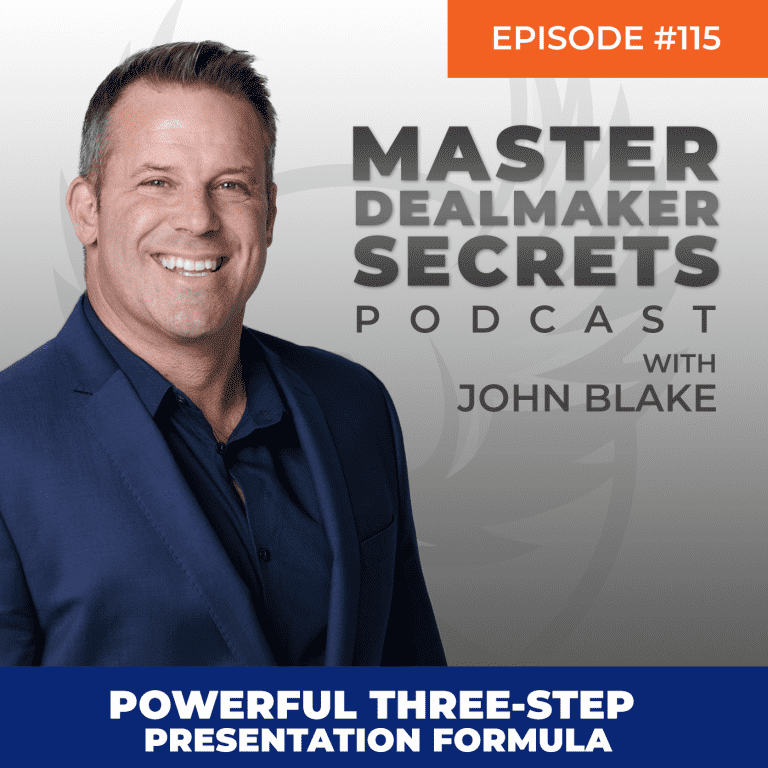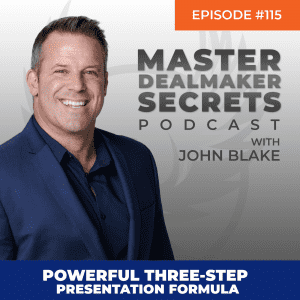 Visit http://JohnBlakeAudio.com to Learn How to DOUBLE Your Enquiry-to-Sale Conversion with The Lead Flow You Already Have.
Today we're going to talk about a really simple three-step formula to present information in a way that people understand.  
Before I started in the consulting business I had a fashion agency. What I would do is, I would get a client and I would show them the range of clothing that was available for the season so they could decide which ones they wanted to sell. 
First of all, it was very challenging to keep somebody's attention for the three hours we needed to get through this particular range, but there was another big issue. 
What most of the other representatives would do is that they would present a 400-item range of clothing all at once. The clients had to decide which ones they wanted to sell, but often they would have to choose from 50 t-shirt prints, all up in front of them at the same time. 
The situation was so confusing that I had to think up a completely different approach. What I had discovered was that there was a specific formula that I could use to maximise sales when a long presentation was required, I called it Chunk, Choice, Check.  
 I started to present just four items at a time, and I would say to them, "out of these four, which ones can you see yourself selling?" When I started to approach the clients this way, my results went through the roof! 
Instead of choosing from fifty, they would only be choosing from four. And as we went, I would put the ones that they had chosen aside. In some cases, they ended up ordering two or three times more than what they would normally do because they were making selections from a smaller group. 
Presenting the information in smaller chunks makes it easier for anyone to keep their focus, but the effectiveness of this formula has a greater extent once you integrate all three steps. 
Listen to this episode to learn how this very simple strategy will allow you to make sure that the person you are talking to is understanding what you are presenting to them; and from a sales perspective, to make sure that you are bringing them along for the ride each step of the way. This formula works amazingly well regardless of the kind of presentation you are giving. 
To DOUBLE your lead-to-sale CONVERSION with the leads you already have, go to http://JohnBlakeAudio.com for his exclusive, free, no-fluff, audio training and companion PDF guide.
Inside you'll get word-for-word email follow-up templates, phone scripts, and more that you can put to use today.