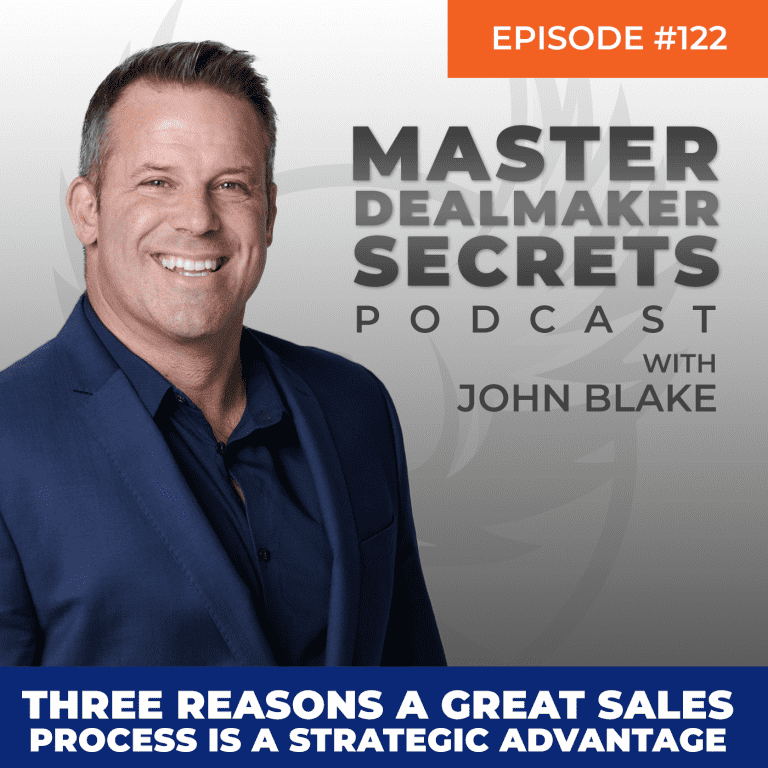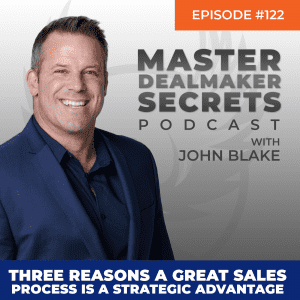 Visit http://JohnBlakeAudio.com to Learn How to DOUBLE Your Enquiry-to-Sale Conversion with The Lead Flow You Already Have.
Today we are going to talk about three reasons why a bulletproof sales process is a strategic advantage in any business. 
I've seen this happen time and time again; the people who continue to get fantastic results are the ones that I've helped improve their sales process. 
I´ve sat down with my clients to carefully map everything out; to elaborate a solid process that, once it gets done, has no need to be changed or tweaked. They ended up having a well-thought plan with the clarity and confidence required in their minds to take the right actions. 
It's just a matter of executing it consistently, and it is magic! It really does produce fantastic results, so I strongly suggest you listen to this episode to have a greater understanding of why having a great sales process is so important. 
One of the reasons is that it gives you scalability. If you know that you can generate 100 leads and convert 40 or 50 of them, that really gives you the scalability and the confidence to be able to spend more money on ads.  
Another thing that it allows you to do is to scale your team. If you've got a sales process that you know you can rely on, that you can teach to somebody, then you can be confident when you start looking for someone to hire.  
With more people, you can really scale. You can go hard and build a great sales team, provided you can deliver on the extra sales that it's going to create. 
In sales, having a great business model is not enough if you want to keep growing. Without the confidence to be able to spend money on ads, without the ability to be able to convert the leads that those ads produce, without a proper sales process you will go nowhere, you will not have the scalability and you will not grow. 
Listen to this episode to fully grasp the enormous strategic advantage that having an excellent sales process is. It has made a huge difference in all the businesses I've worked with, and it can do amazing things for yours as well.  
To DOUBLE your lead-to-sale CONVERSION with the leads you already have, go to http://JohnBlakeAudio.com for his exclusive, free, no-fluff, audio training and companion PDF guide.
Inside you'll get word-for-word email follow-up templates, phone scripts, and more that you can put to use today.