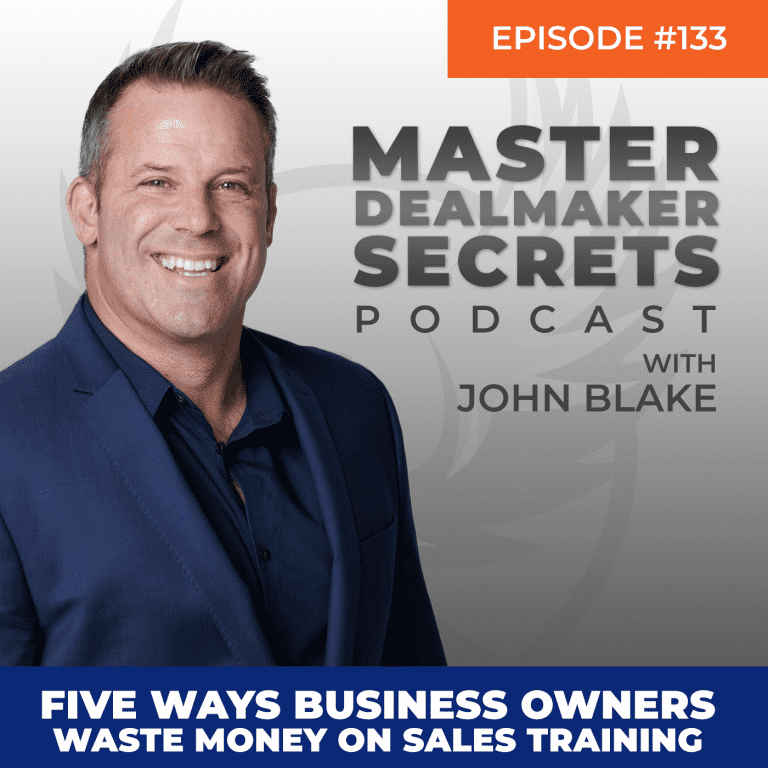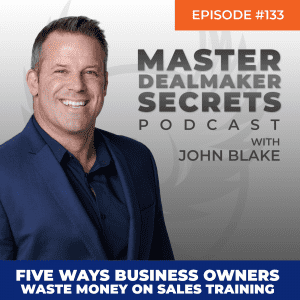 Visit http://JohnBlakeAudio.com to Learn How to DOUBLE Your Enquiry-to-Sale Conversion with The Lead Flow You Already Have.
In this episode, we are going to talk about five situations in business where sales training doesn't work and what to do about it. 
It may seem very unusual for me to be talking about this subject today, especially, since we just went through the importance of training, and the differences between generic and customised training last week. 
However, it is essential to evaluate every situation and determine if sales training is the way to go, or if it'd be a waste of time and money. 
To illustrate my point, one of the situations where investing in a training program is a bad idea is if you have high staff turnover. 
Often companies will come to me and say, "we need to do some sales training"; I ask them, "how long have these people been with you?" 
If they say, "Oh, we've just replaced everybody", that's an alarm bell! That says to me that there is a cultural problem that needs to be fixed as soon as possible. What is the point of training a team if they're not going to stay? 
The problem might be bigger if there's a pattern; if you've got more than 60% or 70% of your team turning over every year you should really take a closer look at what's going on in your business. Remember, people don't leave businesses, they leave bosses.  
Besides a cultural problem, you may have a recruiting problem or a systems problem. If you've got high staff turnover, there are definitely some things that must be taken care of before you actually invest in sales training.
Today, I am going to share with you five different situations where hiring someone to train your team is not the best option. Listen to this episode to identify if you can relate to any of these scenarios, and if that's the case, you will learn what to do to fix the issues you have so that you can eventually maximise your results with great sales training. 
To DOUBLE your lead-to-sale CONVERSION with the leads you already have, go to http://JohnBlakeAudio.com for his exclusive, free, no-fluff, audio training and companion PDF guide.
Inside you'll get word-for-word email follow-up templates, phone scripts, and more that you can put to use today.