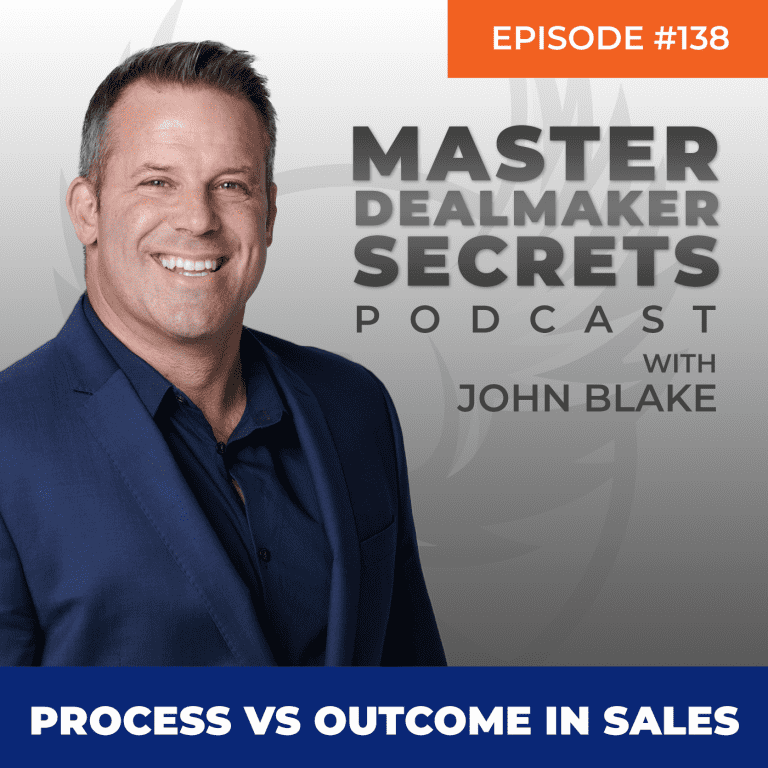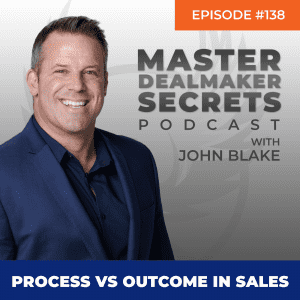 Visit http://JohnBlakeAudio.com to Learn How to DOUBLE Your Enquiry-to-Sale Conversion with The Lead Flow You Already Have.
In today's episode, we're going to be talking about the difference between process and outcome.
This is a mindset thing, and one thing we know about mindset is that behaviour is a huge part of it. Behaviour is defined by what you say, how you sound, what you write, and how all that is perceived by your potential client.
Your behaviour ultimately determines your result. If your approach to sales is focused on process, instead of outcome, you can expect a particular result; if things are the other way around, your results are going to be different. Very different.
Let´s elaborate on that. Process is focusing on activity and focusing on making sure that you're using a winning process to work with your clients. You are certain, focused on the service you are providing to your client, focused on the needs and the value that you can create with a client and on what would represent the best outcome for them.
If you are focused on outcome, let's be honest, you are most likely focused on yourself.
Think about the thoughts some people have when they say to themselves "I need to make this sale" or, "if I make this sale, that'll be eight out of ten for the week" What's happening there is they are focused on what this will mean for themselves rather than being focused on what it will mean for their clients.
Realistically, neither you nor I know who's going to buy and who's not. If you talk to any experienced salesperson, they'll tell you, "Sometimes, I talk to people and I can almost guarantee that they will go ahead but eventually they don't buy, blows me away! Sometimes I talk to people that I think are never going to buy from me, and for whatever reason they do."
We can't control the outcome, but we can control what we provide to our clients, and how we approach the process in general.
Listen to this episode to know what the consequences of these two approaches are, and how they reflect on your clients' perception of you. It is essential to understand that the results you get are the outcome of how you work with your clients, make sure you don't miss any aspect of it by listening to this podcast.
To DOUBLE your lead-to-sale CONVERSION with the leads you already have, go to http://JohnBlakeAudio.com for his exclusive, free, no-fluff, audio training and companion PDF guide.
Inside you'll get word-for-word email follow-up templates, phone scripts, and more that you can put to use today.