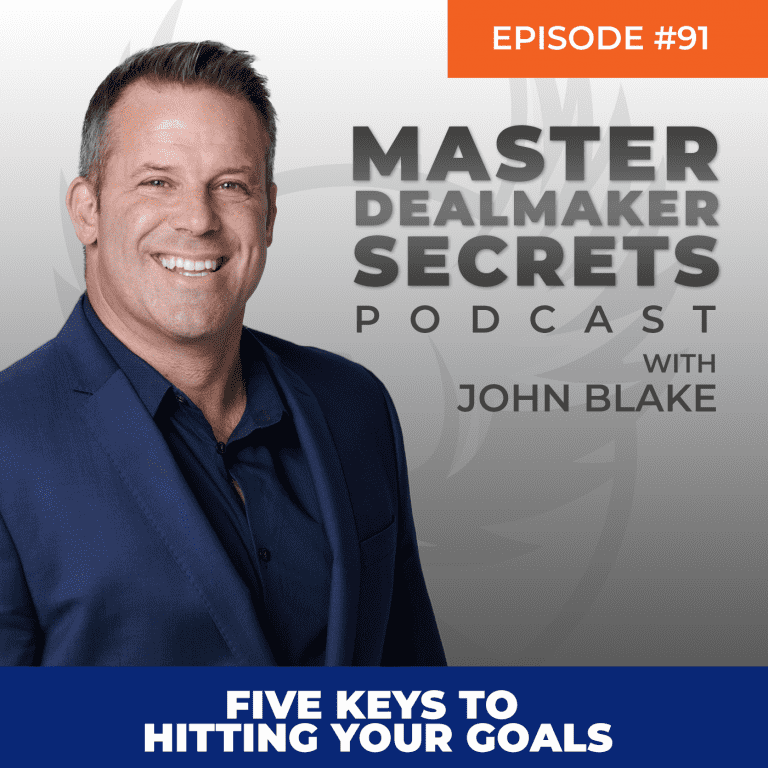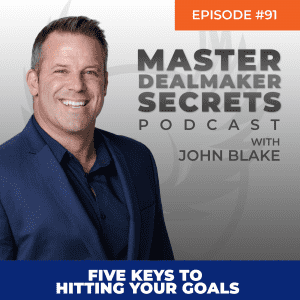 Visit http://JohnBlakeAudio.com to Learn How to DOUBLE Your Enquiry-to-Sale Conversion with The Lead Flow You Already Have.
This very unconventional year is coming to an end and since we are all looking into 2021, I think it is essential that we talk about the five keys to hitting your goals. Not to say that doing so is not of paramount importance at any given time but hopefully, talking about this now will help us start a new year afresh, with a better organisation of our time and efforts.
Here's the thing, when it comes to goals, a lot of people just don't set them. Logically, if you don't set them it is impossible to hit them, but the problem can extend far beyond the results you are not going to see.
When you don't hit your targets, what happens is that you get into a cycle of learned helplessness. Actually, there are two ways to get to this point: because of having nothing to aim for or because the goals you are setting are unreasonable.
If you don't have the practice of setting goals, there is no reference that tells you it can be done. On the other hand, if you go far and beyond with your expectations, in the end, you'll see they were practically unachievable all along.
That is when the negative self-talk kicks in. It becomes a vicious cycle, because the next time you go to set a goal, there's a reminder from before that shows you weren't able to do it. The less evidence that you see, the less likelihood of you hitting that goal the next time that you shoot for it.
The good news is that if you have found yourself in this position there is definitely something you can do. If you can be reasonable with your deficiencies and with your expectations then it all becomes a matter of consistency.
So, how can we make hitting goals a habit? That is precisely what we are going to be talking about in this week's episode so you can prove to yourself that if you approach your goals smartly you can see amazing results.
If you are interested, I really encourage you to listen to this podcast, I'm sure you will get a stack of value out of it.
To DOUBLE your lead-to-sale CONVERSION with the leads you already have, go to http://JohnBlakeAudio.com for his exclusive, free, no-fluff, audio training and companion PDF guide.
Inside you'll get word-for-word email follow-up templates, phone scripts, and more that you can put to use today.