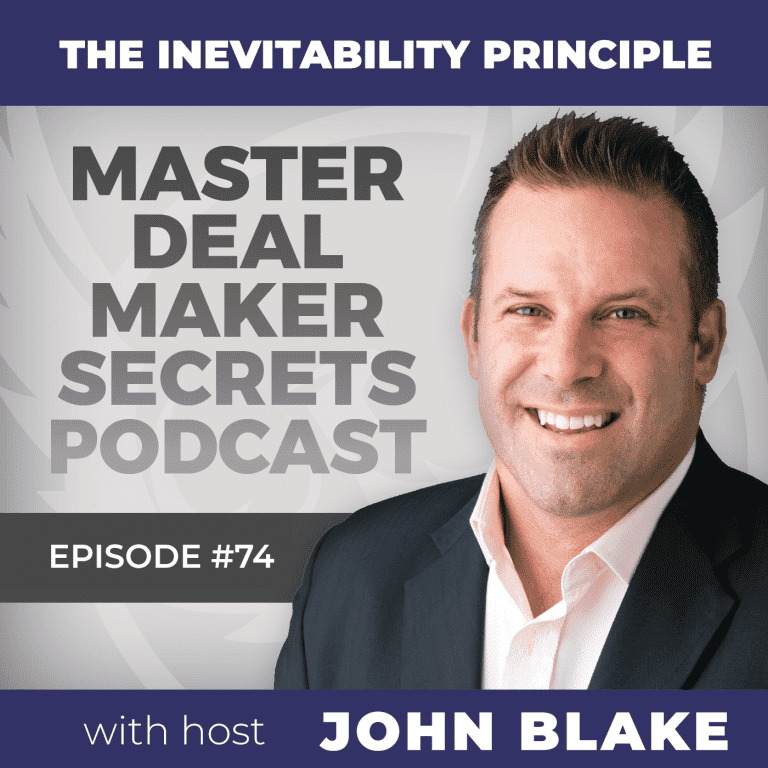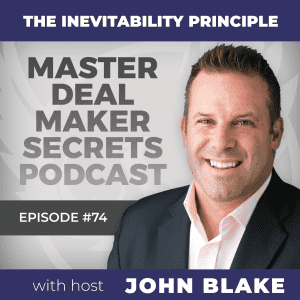 Visit http://JohnBlakeAudio.com to Learn How to DOUBLE Your Enquiry-to-Sale Conversion with The Lead Flow You Already Have.
Today we are going to talk about what I call The Inevitability Principle, this is an idea that I like a lot because of its simplicity and because of what it actually means.
You know, we've talked about some complex ideas in the past because we had to. Because there is some important stuff that we must know if we want to make our businesses work. Even if it takes us a while to get our heads around these complex ideas we all know the deal is worth it.
This time, however, things are a bit different.
The Inevitability Principle is very easy to understand. It says that if you take enough steps in a particular direction, toward a specific goal, at some point the outcome becomes inevitable, so provided that you can continue to push and insist in that particular direction, the odds will be in your favor, eventually.
So, there are so many cool things about this but the thing I love most about it is that it's underpinned by the idea of never giving up.
I think that nowadays it is particularly important for businesses to look at the big picture. Being able to identify all the elements that have a role in today's economy means that some news, some theories, and ideas can bring you down, yes it happens, I think we've all seen it. This doesn't necessarily mean that you have nothing to do about it, it can even become a good thing if you know how to work over them with the elements that you have and come up with surprising results.
On the other side, there are also theories and ideas that are a bit more uplifting. And I think it is important to deal with those too because they can open your eyes to something you hadn't previously considered.
That is the case in today's episode, taking enough steps in a particular direction will at some point result in an inevitable outcome. In other words, you need to keep heading that way but also, you need to take advantage of the opportunities that will occur.
I've found it very useful over the years and I have an interesting story to tell you which I hope will make you see all the elements involved.
So, if you want to listen to it and to know more about The Inevitability Principle, I encourage you to listen to this week's episode, I'm sure you will get a lot of value out of it.
To DOUBLE your lead-to-sale CONVERSION with the leads you already have, go to http://JohnBlakeAudio.com for his exclusive, free, no-fluff, audio training and companion PDF guide.
Inside you'll get word-for-word email followup templates, phone scripts, and more that you can put to use today.